DIY Vegan Hair Mask for Soft and Shiny Hair
Hello Everyone,
My DIY vegan hair mask is the perfect way to infuse essential nutrients back into your hair to keep it looking healthy and shiny. It has excellent moisturizing properties, which your scalp will benefit from too. For a long time, I suffered from dry scalp and had assumed it was dandruff. Using this mask and switching to products made specifically for dry skin has done wonders for my hair, and my scalp feels healthier than ever. To find out more, take a look at my post on the 5 Best Shampoos For Dry Scalp.
Avocado
As well being super healthy for you to eat, avocado has many beneficial properties for your hair. It can help make it shiny and smooth and provides an overall boost to improve its health. Avocado contains Vitamins A, D, E and B6, as well as magnesium, folic acid, copper and iron. Its natural oil is very effective in penetrating hair cuticles to deliver maximum moisture.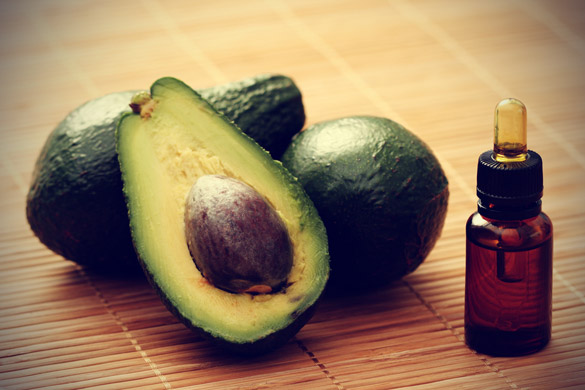 Banana
Using banana in a hair mask is a great way to naturally improve manageability and shine. It's packed with potassium, which can help strengthen and thicken hair, as well as many other vitamins and minerals. Research shows it's one of the best natural ingredients to repair and condition your strands, and can also help reduce issues with hair loss.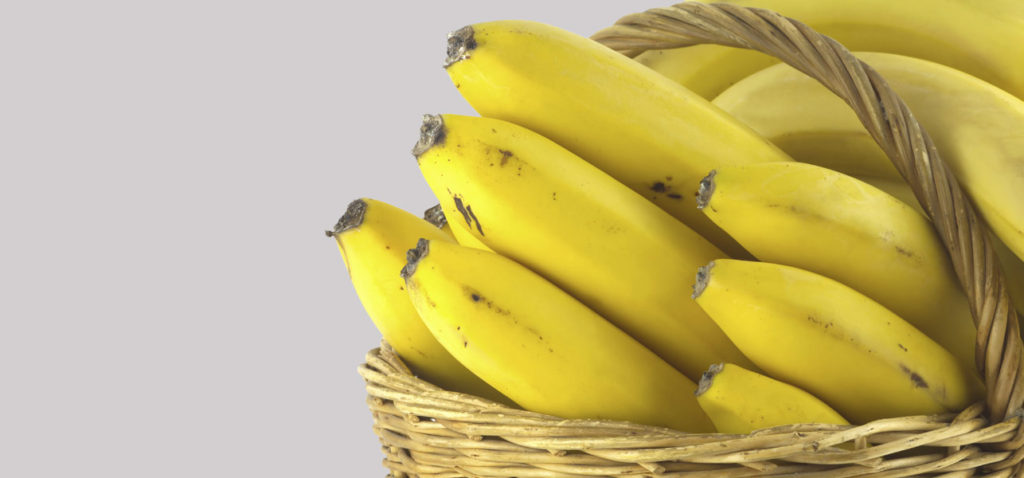 Coconut Milk
Applying coconut milk on your hair is a wonderful way to improve shine and thickness. It contains healthy saturated fatty acids and a host of vitamins and minerals that work on replenishing your strands. It also has natural moisturizing properties to help repair hair that feels dry, damaged and brittle, and can help soothe dry, itchy scalp.
Coconut Oil
If you've never used coconut oil on your hair before, now's the time to try. This natural ingredient is rich in lauric acid and medium chain fatty acids, which effectively penetrate the hair shaft. It can be used to replenish dry hair, smooth split ends, add volume and improve shine. Coconut oil also works as a natural detangler, so you'll find it much easier to comb through knots and reduce breakage.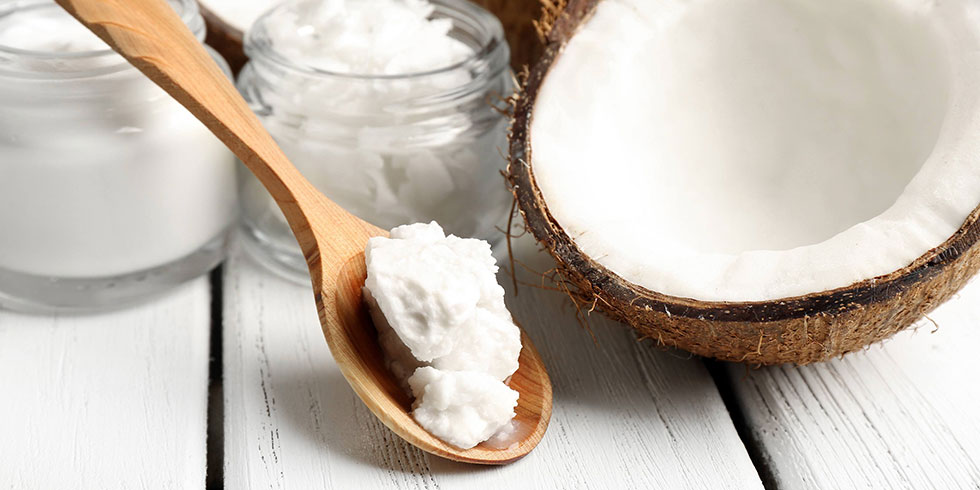 Olive Oil
Whilst you may be more familiar with using olive oil in the kitchen, it can also help strengthen your strands and hydrate your hair to keep it healthy and shiny. It contains Vitamins A, E, antioxidants and oleic acid, which help add softness and improve resilience. Massaging it into your scalp can also help remove a buildup of sebum and encourage healthy hair follicles to stimulate growth.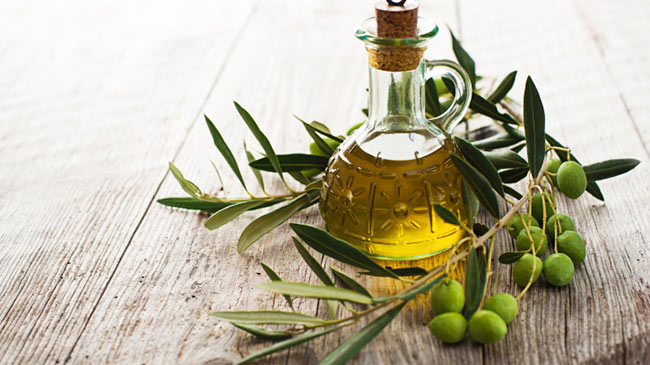 Ingredients
– ½ Avocado
– ½ Banana
– 50 ml Coconut Milk
– 2 tbsp Coconut Oil
– 1 tbsp Olive Oil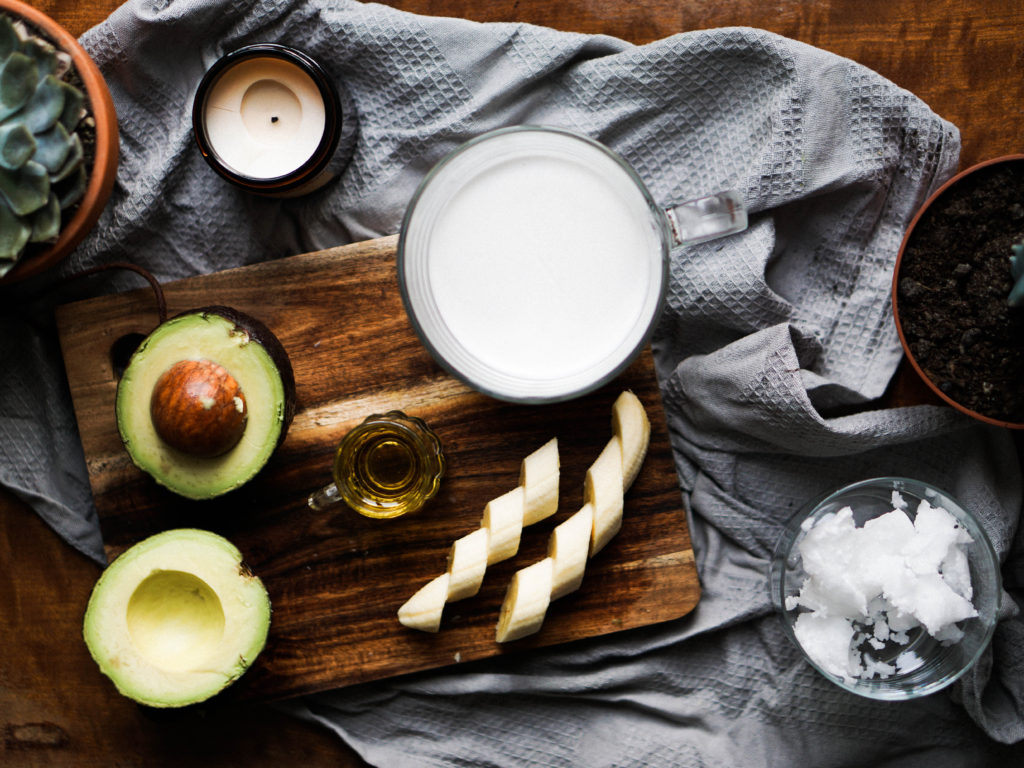 Method
Blend all the ingredients together to make a smooth paste.
Apply the mixture all over your hair and scalp, and massage it in with the tips of your fingers. Leave the mask on for 15 to 20 minutes. You can use a shower cap to avoid dripping, as it can get a bit messy.

When you're ready, wash your hair with a gentle shampoo, making sure you thoroughly rinse out the mixture. If you have very thick hair, you might need to rinse and repeat. 
Condition and style your hair as usual. It should feel soft and supple and look shinier than ever!
About The Author: Louisa Rose is from Cologne, Germany. She runs Body Health Love, where she blogs about health and beauty advice for young women.