BH Cosmetics Carli Bybel Eyeshadow and Highlighter Palette Review
Hello all the makeup geeks out there,
Today I am here with the review of the much coveted and the much loved BH Cosmetics Carli Bybel Eyeshadow and Highlighter Palette. I had been eyeing this palette since it was launched last year in September but whenever I checked it on the BH Cosmetics website it was always out of stock. Carli Bybel collaborated with BH Cosmetics and created this lovely palette. It seems like every Youtuber is collaborating with some or the other cosmetic brand and are coming up makeup products. Carli Bybel came out with this eyeshadow and highlighter palette, Jaclyn Hill collaborated with Becca cosmetics and came up with the much talked about Champagne Pop highlighter range.
Carli Bybel has over 4.5 million followers on Youtube and if you girls aren't aware of Carli Bybel then what the hell on earth are you doing guys. Carli is such a sweet and genuinely nice girl, she wanted to create a palette that was super affordable and everyone could save their pennies and cents to buy her palette. This palette was launched last year in September, the launch was absolutely insane. This palette really broke the internet the day it was launched. There were thousands and thousands of people trying to access the BH Cosmetics website and the website crashed, it was really slow but then later they handled the traffic that was coming on their website. They ran out of the palette pretty soon but BH Cosmetics and Carli Bybel promised that every single person who wants it will get it. Carli made a genuine effort and she is made sure that every single person who wants the palette gets it.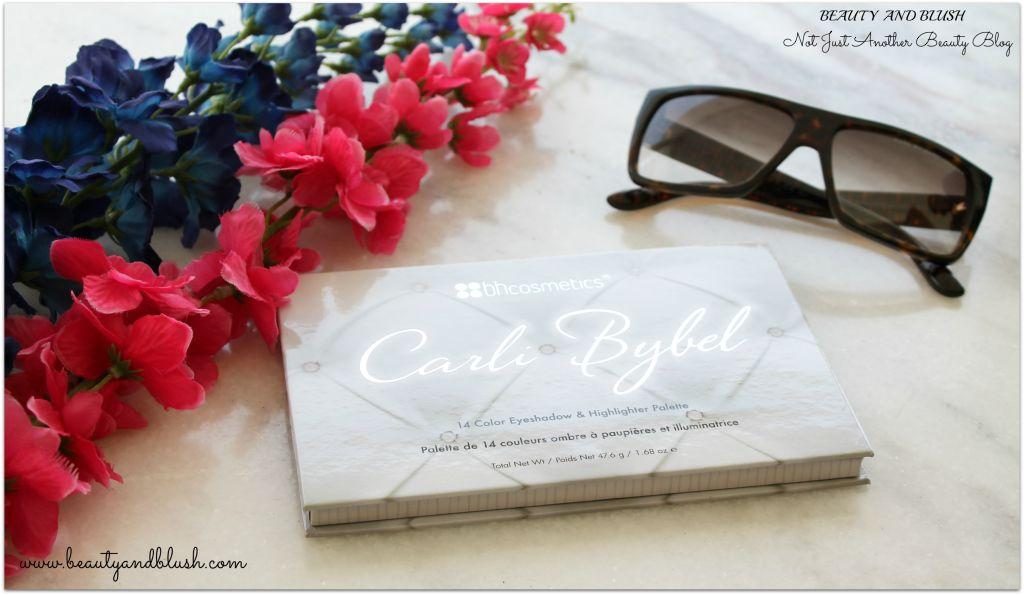 Company Description:
Beauty expert and YouTube sensation Carli Bybel designed this versatile 14 Color Eyeshadow and Highlighter Palette to dial up the drama and add excitement to your look. Carli's taste for chic refinement and modern elegance inspired her to select a collection of earthy neutrals and plummy brown shades with four face highlighters that complement every skin tone. The mix of mattes and shimmers make it easy to go from amped-up evening intensity to toned-down daytime options.
Ingredients of the BH Cosmetics Carli Bybel Eyeshadow and Highlighter Palette:
Talc, Dimethicone, Silica, Isopropyl Palmitate, Diisostearyl Malate, Squalane, Magnesium Stearate, Tocopheryl Acetate, Phenoxyethanol,Ethylhexylglycerine.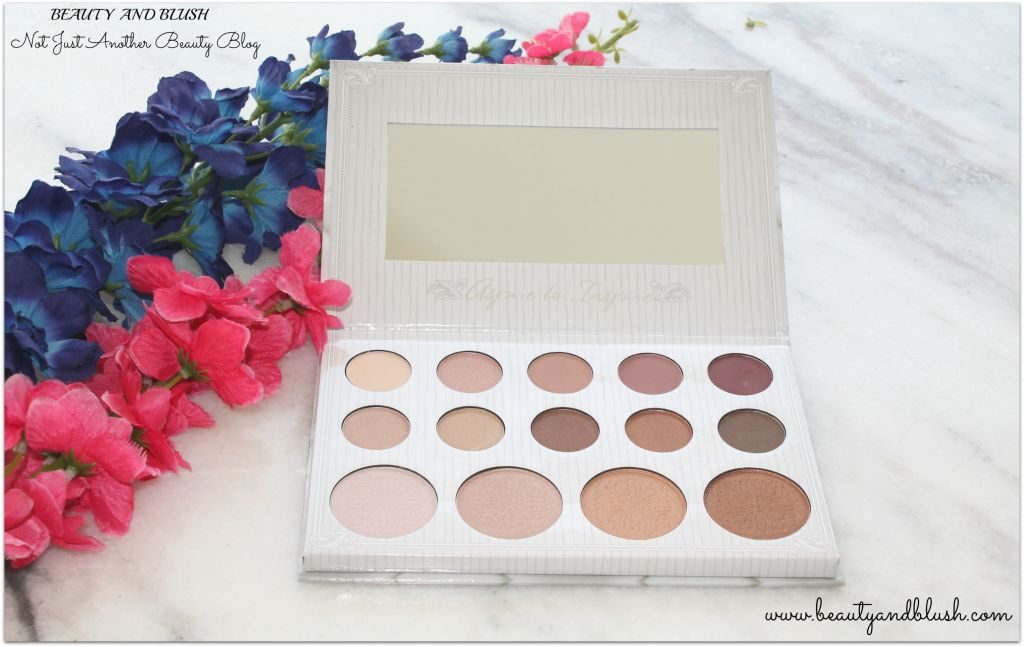 Price of the BH Cosmetics Carli Bybel Eyeshadow and Highlighter Palette Review:
It is recently priced at a discounted price of $14.50, they will soon be increasing it to $20, yeah you heard it right it is as low as $14.50 plus $5 for shipping to India which comes to around $19.50 means Rs.1326. I couldn't believe it myself that the palette which contains 10 eyeshadows and 4 highlighters could be priced at as low as $ 14.50, that is even less than one Mac eyeshadow .I think the price quotient was what really attracted me and got me excited about this.
I got it for $12.50, they have now increased it to $14.50.
You can buy this gorgeous palette from HERE.
Packaging of the BH Cosmetics Carli Bybel Eyeshadow and Highlighter Palette:
This palette is very lightweight and travel friendly with gorgeous white and silver packaging. The palette is all white and sleek. The packaging is itself a very glossy cardboard packaging, it has a really cute cushion and pearl design on the front. At the back there is a beautiful border design with some details about the product on the back.The packaging is very cute and feminine and gives a very elegant vibe. On the inside is a very good sized mirror and below the mirror it says "Aspire to Inspire" which is such an inspirational quote.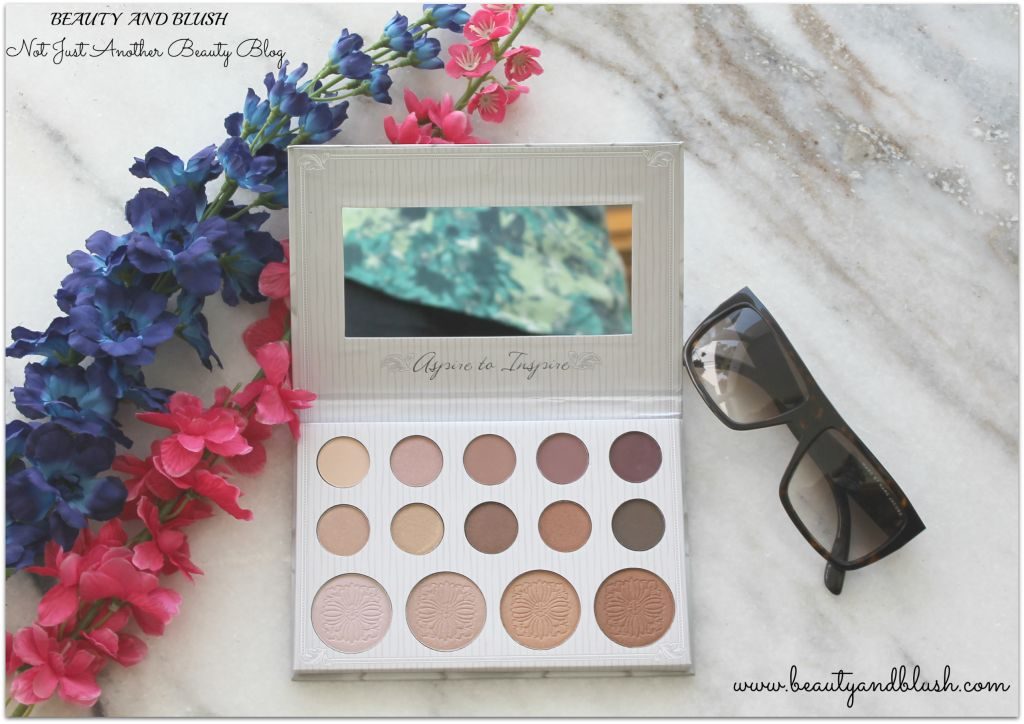 My Experience with the BH Cosmetics Carli Bybel Eyeshadow and Highlighter Palette:
The Carli Bybel contains 5 matte, 5 shimmer eyeshadows and 4 very shimmery and luminous highlighters. As soon I swatched the eyeshadows and the highlighters for the first time I knew it was a winner. The quality is phenomenal, ridiculously affordable price, it has got all the prerequisites of an amazing product. Every eyeshadow is velvety soft, smooth, blendable and extremely pigmented. There is not a single eyeshadow in this palette that is blotchy or chalky. I love the colour scheme of this palette. It caters to all skin tones, Carli kept in mind all skintones while creating this palette. All the eyeshadows are fairly universal. This palette is insane guys.
I hadn't tried any BH Cosmetics stuff before this palette but I had been following Carli since 3 years and she is such an amazing YouTuber and when she came out with this palette I had to try it. This is a match made in heaven. This palette is cruelty free, paraben free and non-irritating.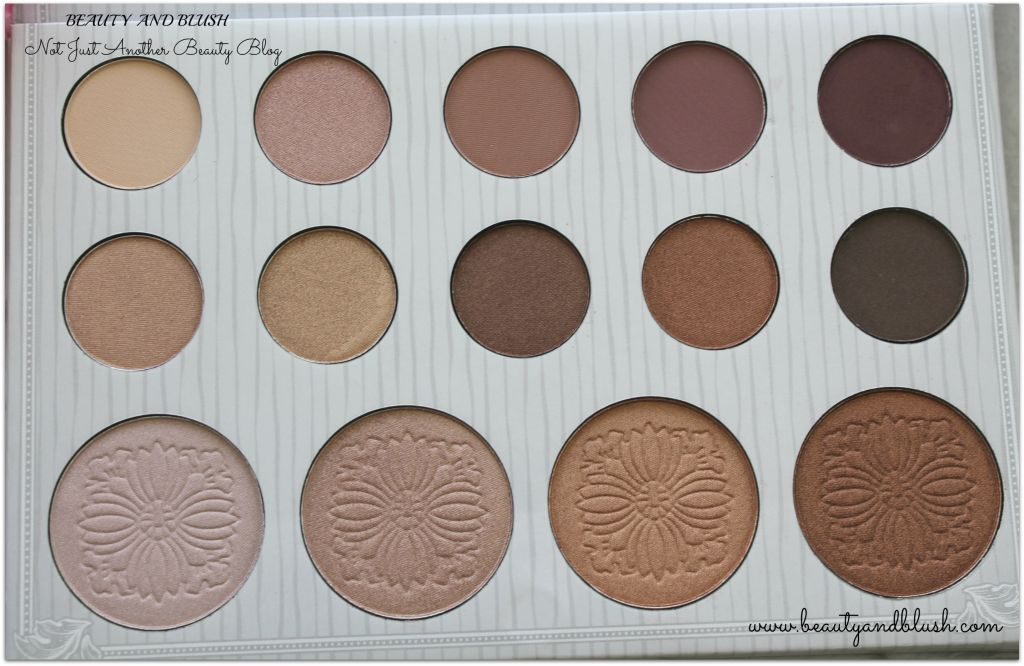 Just looking at the palette gives you an insight of how involved Carli has been in the entire process. I do not own any white palette, most of them are plain black ones but this is such a classy and sassy looking white palette which is sure to grab some attention. It has a glossy finish so it will be really easy to wipe it if it gets dirty. The palette is very neutral so it will be something people from all skintones will be able to use it. There are some wearable mauves and plum toned shades in it.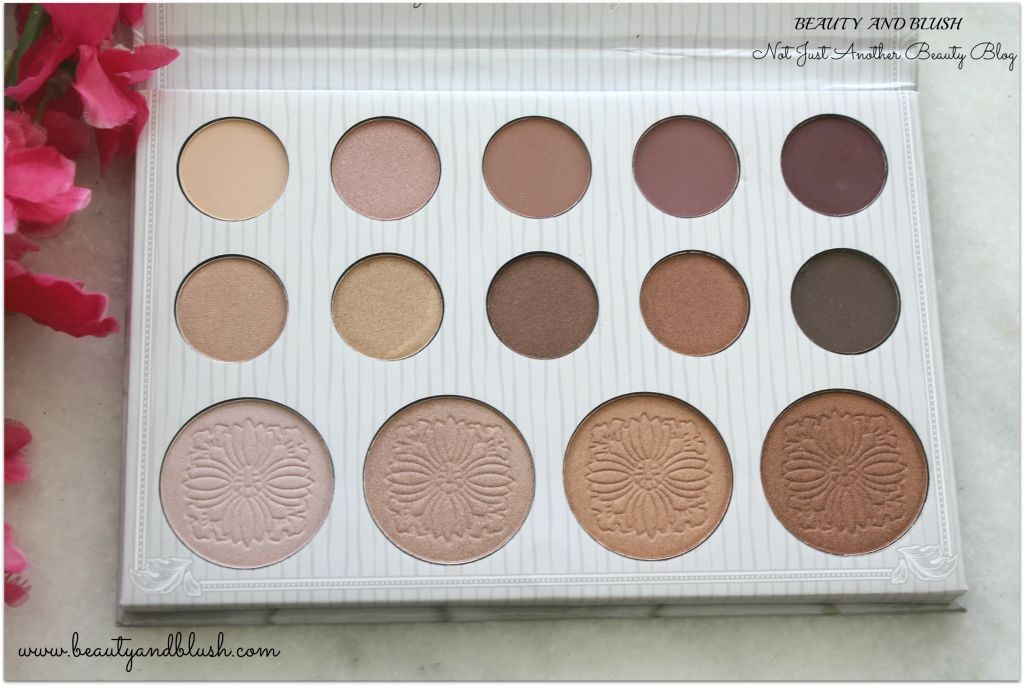 All the eyeshadows are highly pigmented specially the shimmer ones. The shimmer eyeshadows are to die for. There are the most gorgeous kinds of champagne and pink shimmers in it. The matte eyeshadows have a bit of fall out in the pan but it is not anything too much to worry about because they do not fall out on application though. The eyeshadows have the best staying power, they stay on my eyes for more than 5-6 hours without fading.They do not crease at all. With a eyeshadow primer underneath my eyeshadows they stay on my eyelids for an additional two hours, means they stay on for 8 hours without budging at all. All the powders are so finely milled and are so beautiful.
The Top Row of Eyeshadows:
The top row is comprised of more cool toned mauve and purple eye shadows. It consists of 4 matte eyeshadows and 1 stunning pink shimmer eyeshadow. They are so easy to work with and are so pigmented.

1st shade: Matte soft cream colour.
2nd shade: Pinkish toned shimmer.
3rd shade: Matte light brown shade.
4th shade: Matte Dark mauvish purple.
5th shade: Matte Dark Purple/Plum shade.
Middle Row of Eyeshadows:
The second row is a mix of all shades in it, it has champagne, bronze and chocolate in it. It has 4 shimmer and just 1 matte eyeshadow. The colours are so beautiful and are full of shimmer. They are all very pretty and blendable.

6th shade: Champagne shimmer shade.
7th shade: Shimmery soft gold shade with peach undertones.
8th shade: Dark brown shimmery shadow.
9th shade: Coppery shimmer shadow.
10th shade: Matte deep muted brown taupe shade.
The eyeshadows in this palette are so perfect for day and night time glam look. The eyeshadows are of incredible quality, I was blown away by them. It has some great earthy toned shadows in it and they blend like a dream.
Last row of Highlighters:
The highlighters are very shimmery. The highlighters are so stinking pretty. I love the colour variations and they can be used as an eyeshadow also. The first two highlighters are great for everyday highlighting but the last two are too dark to be used as highlighters for our Indian skintone, they will suit girls with a really dark complexion. I prefer using them as eyeshadows only. The first two highlighters totally bowled me over and they give such a natural luminous glow.
1st highlighter: Shimmery pale pink highlighter.
2nd highlighter: Shimmery soft champagne pink highlighter.
3rd highlighter: Shimmery Gold highlighter.
4th highlighter: True bronze highlighter.
The highlighters aren't too chunky or powdery, they are very sheer and nothing too gaudy or loud. Honestly the highlighters in this palette can be compared to some very high end highlighters, they are so good.
Swatches of the BH Cosmetics Carli Bybel Eyeshadow and Highlighter Palette:
1st Row: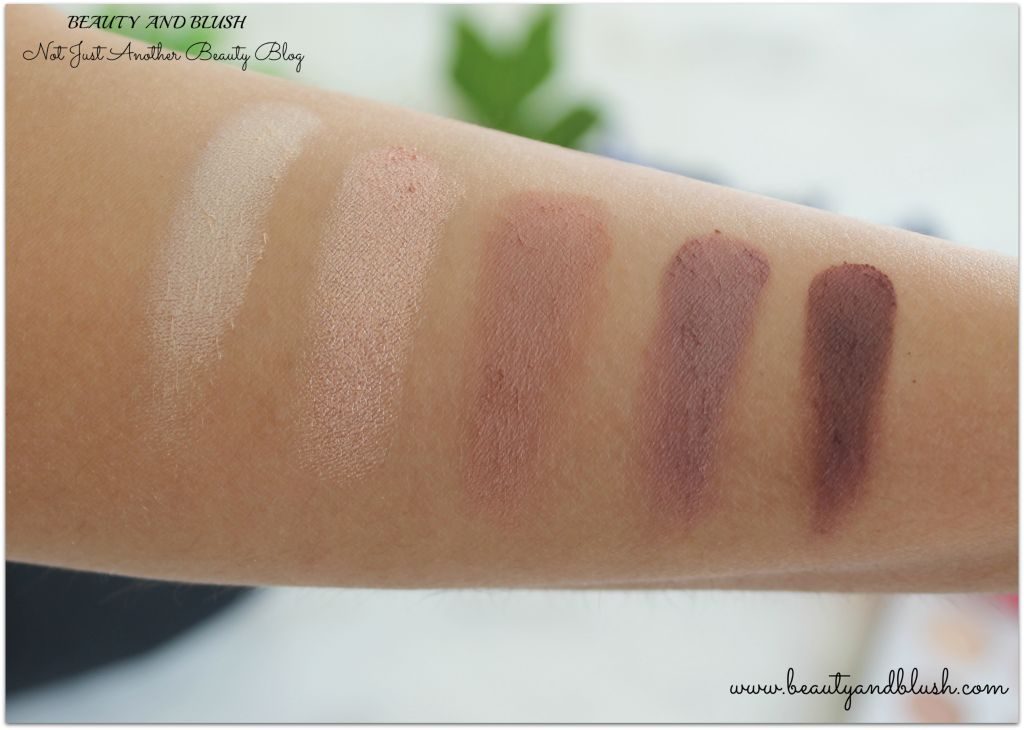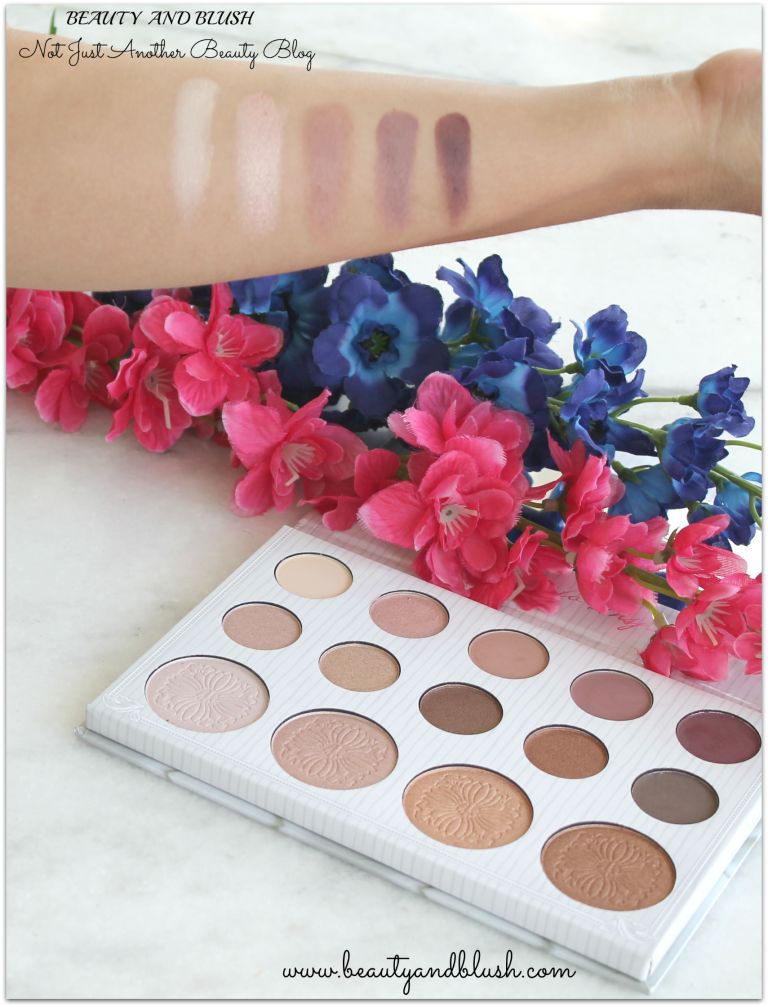 2nd Row: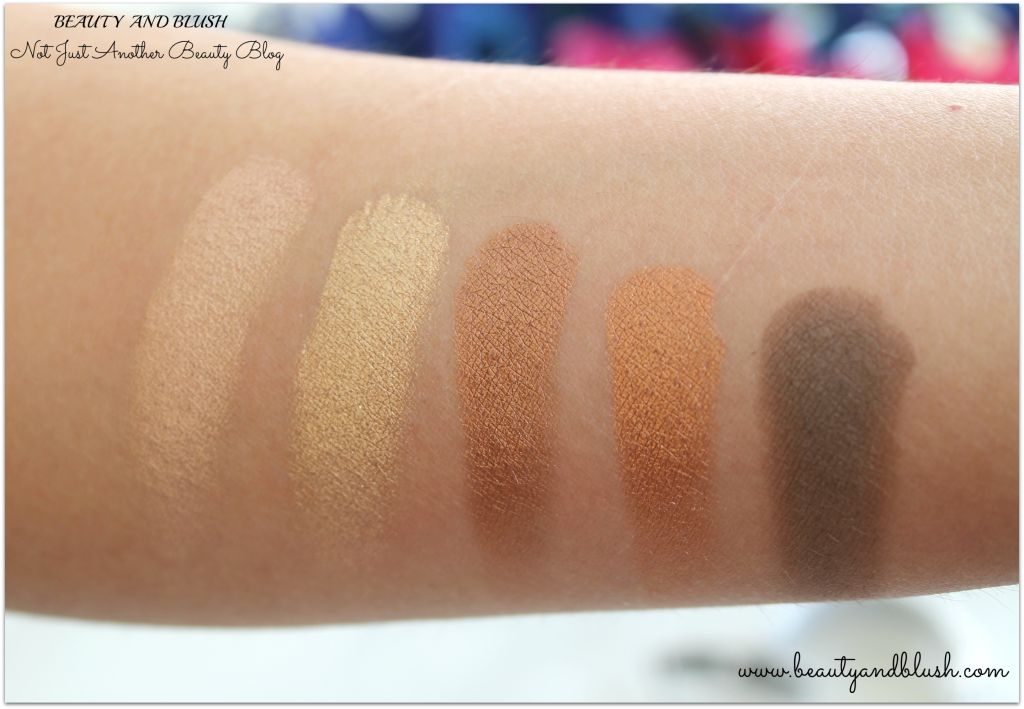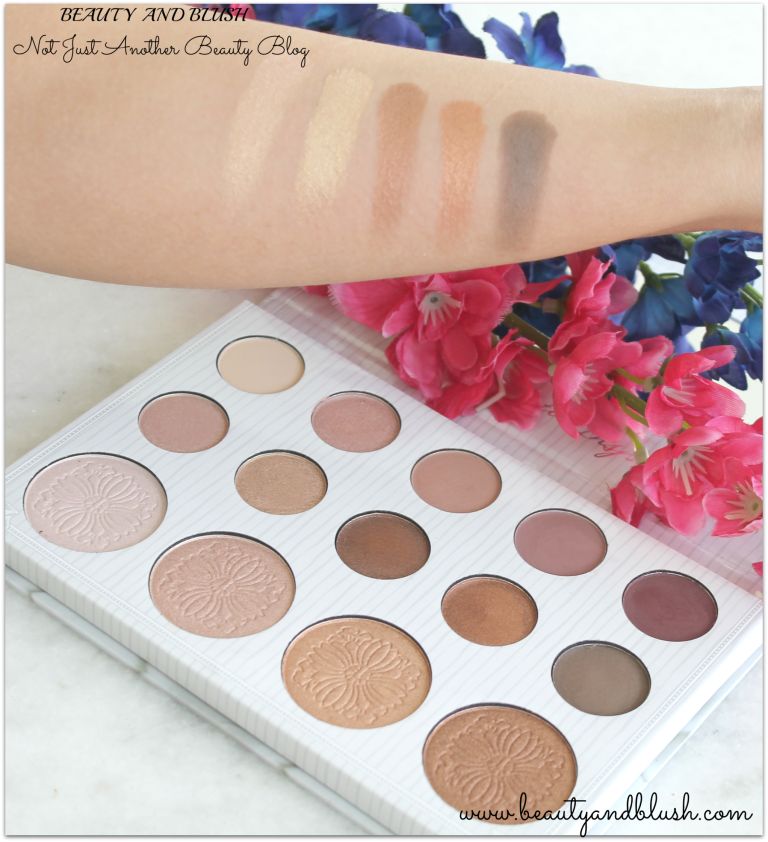 Last Row of Highlighters:
Final thoughts on the BH Cosmetics Carli Bybel Eyeshadow and
Highlighter Palette:
I am really loving this palette and I think that the price you're getting it for is totally a steal. This palette is so ridiculously good. The formula of this palette is to perfection. I am highly impressed with it and I can't wait to play around with the gorgeous eyeshadows. It comes with colours that are universally very flattering and are of extremely high quality. It is a must have for every makeup lover.
Hits of the BH Cosmetics Carli Bybel Eyeshadow and Highlighter Palette:
Gorgeous looking palette.
Very affordable.
Great selection of colours.
Travel friendly.
Amazing pigmentation.
Highly blendable.
Great mix of eyeshadows and highlighters.
Will suit all skintones.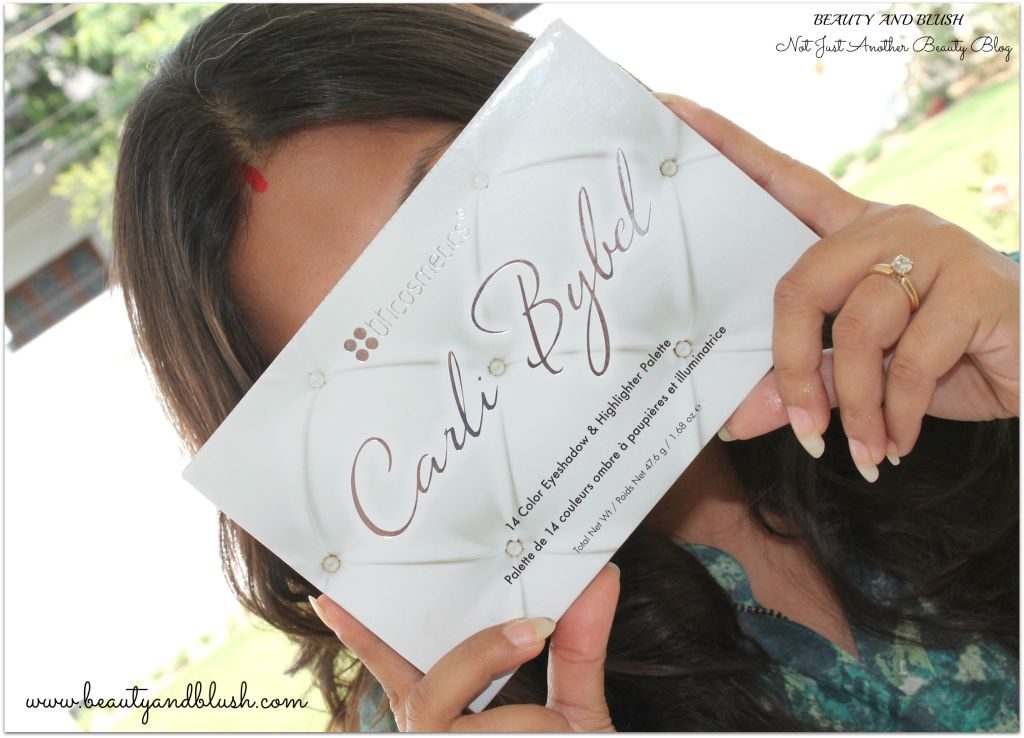 Misses of the BH Cosmetics Carli Bybel Eyeshadow and Highlighter Palette:
A transition shade is missing in this palette.
Rating of the Palette:
I would give it a full 5/5.
Would I recommed the BH Cosmetics Carli Bybel Eyeshadow and Highlighter Palette to anyone?
I would recommend it to all makeup geeks out there, go grab it ASAP as it is a limited edition.