Argan Oil/Moroccan Oil Beauty Benefits and Uses
Argan oil,often called"LIQUID GOLD"is an organic product extracted from the kernels of the Argan tree,which is native to Morocco.It is one of the most expensive oils.Moroccan women have used Argan oil to keep their skin,hair and entire body healthy.The fruit of the Argan tree is small,and are round,oval or conical.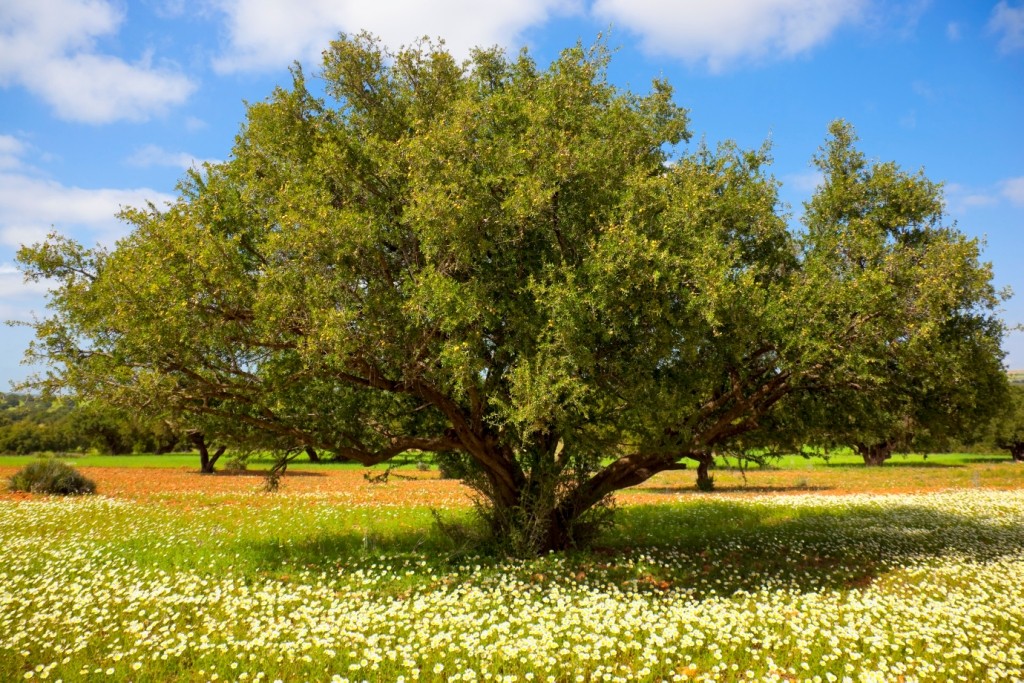 A thick peel covers the fleshy pulp.The pulp surrounds a hard-shelled nut that represents approximately 25% of the weight of the fresh fruit.The nut contains one to three Argan oil rich kernels.Extraction yields from 30%-50% of the oil in the kernels,depending on the extraction method.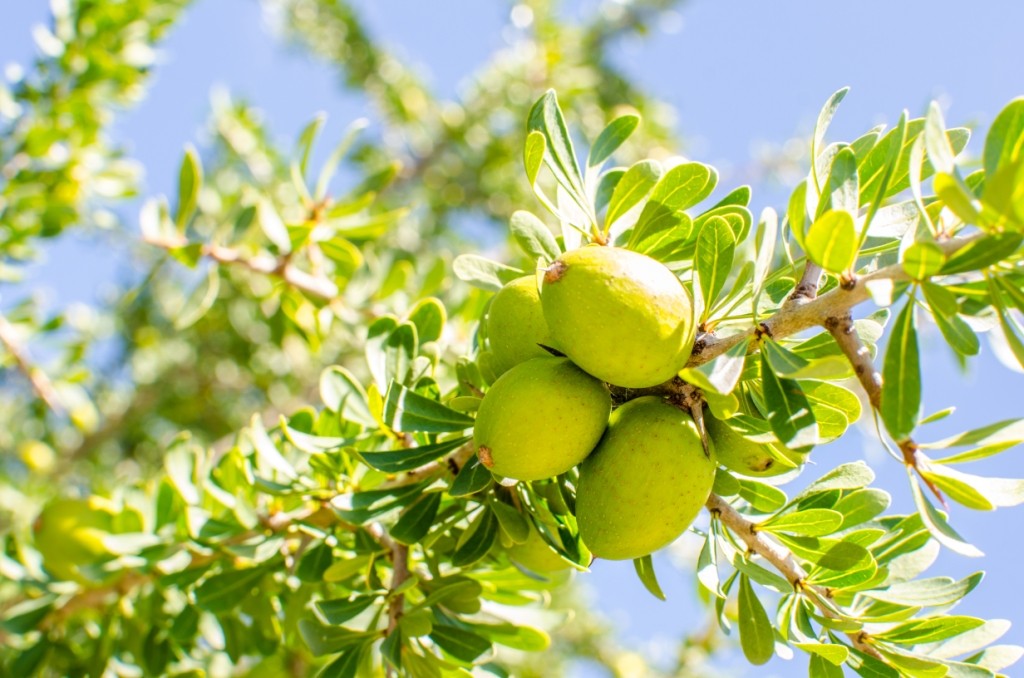 The extraction of the kernel is a lengthy and a time consuming process.To extract the kernel workers have to first dry the Argan fruit in open air and then remove the fleshy pulp.Some of the producers remove the flesh without drying the Argan fruit.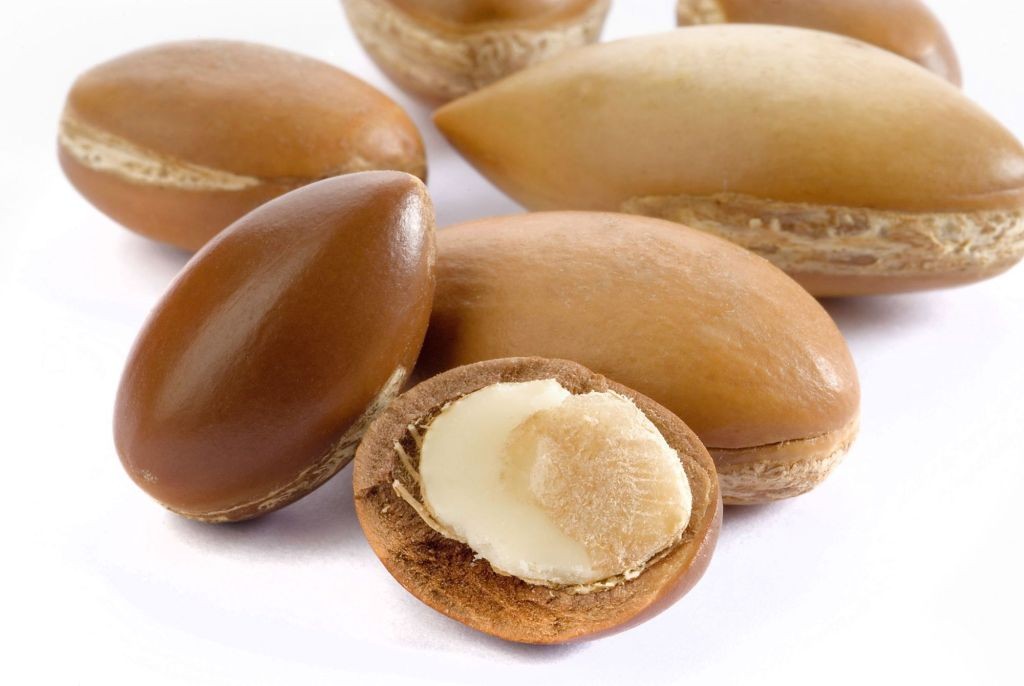 The next stage involves cracking the nut to obtain the Argan kernels.This is a very difficult and time consuming method because Moroccan workers still do it by hand.Once the kernel is extracted it is pressed to get 100%pure Argan oil.
Moroccan oil/Argan oil is gaining immense popularity and has got lot of hype for its properties and benefits.Lets take an in depth view of  the benefits of Argan oil and lets see how it works.
Argan oil has a lot of beauty uses.It can be applied to your face,to your hair.Argan oil is loaded with fatty acids.It helps to cure various beauty problems like treat acne,dry skin,skin infections like eczema,reduces wrinkles and fine lines and so on..It is often referred to as an effective anti-aging product.It also helps to treat split ends in hair.
DIFFERENCE BETWEEN ARGAN OIL AND MOROCCAN OIL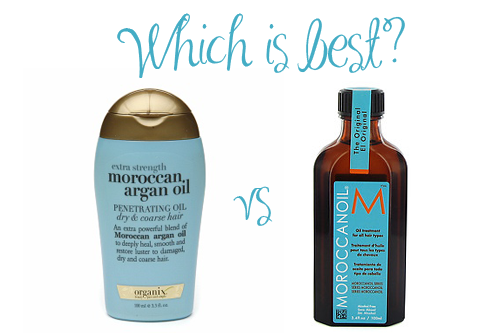 Firstly,let me tell you that Argan oil and Moroccan oil are a bit different.They are often referred to be the same but there is a little bit of difference between the two.So to start with Moroccan oil is Argan oil too but Moroccan oil often has additional ingredients already added to it,so you can say Moroccan oil is not pure Argan oil.These additional ingredients include silicones,aloe vera and various other components.Moroccan oil,to cut it short,is a lesser pure form of Argan oil.So if you really want to invest in LIQUID GOLD be sure to read the ingredients before buying the product.Not that Moroccan oil is less effective as compared to Argan oil,it also has more or less the same results and benefits,but as Argan oil is a completely an unadulterated from I believe it is more effective.Nothing is been added to or taken out so you get the purest form when you buy 100%pure Argan Oil.
The things that differentiates Moroccan Oil from Argan Oil are its ingredients.Argan oil is 100%pure but Moroccan Oil has a lot of added silicones and other stuff to it.
INGREDIENT LIST OF MOROCCAN OIL
Moroccan oil has a lot of additives added to it to make it more effective for our skin and hair.So let me elaborate on the ingredients present in Moroccan oil.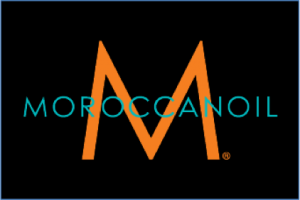 1.Cyclomethicone-It is a silicone added to Moroccan Oil to leave the surface of our skin or hair smooth  and to give it that extra shine.
2.Dimethicone-This is yet another silicone added to it to keep our hair detangled.
3.Linum Usitatissimum Seed Extract-Helps in hair growth and strengthens the hair root.
4. Butylphenyl Methylpropional-A synthetic agent for fragrance.
4.Benzyl Benzoate-Listed as a suspected allergen.
5.Alpha-Isomethyl Ionone-Another fragrance.
I will not say that Moroccan Oil is less effective as compared to Argan Oil but if you want to buy something with Argan Oil,I would recommend you to buy 100%pure Argan oil because companies add chemicals and silicones to their products to make them more effective and to make claims and so on.Moroccan oil is adulterated form of Argan oil so make a choice yourself and notice the benefits.I would say choose between the two,means if Moroccan oil benefits your hair use it for your hair and use Argan oil for your skin and likewise.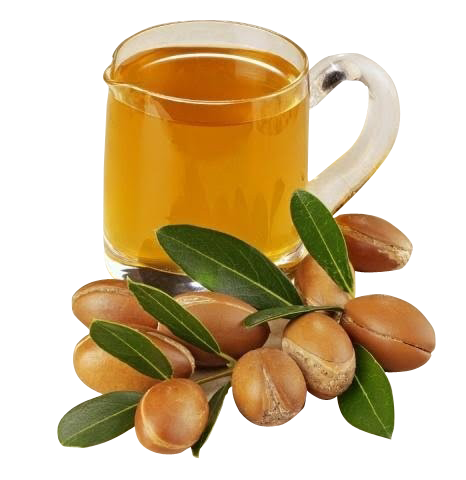 BEAUTY BENEFITS OF ARGAN OIL
One of the main reasons why Argan Oil is getting all the hype is beacuse it is so healing,it is rich in Vitamin A and Vitamin E,it is also loaded with anti-oxidants,Omega 6 fatty acids,oleic fatty acids,linoleic acid,caffeic acid and oleuropein.When applied externally,trocopherol from Vitamin E,helps to boost cell production,thus leading to healthy skin and hair.This is the main reason why beauty companies are including Argan Oil in all their high end luxury anti-aging product and hair care products.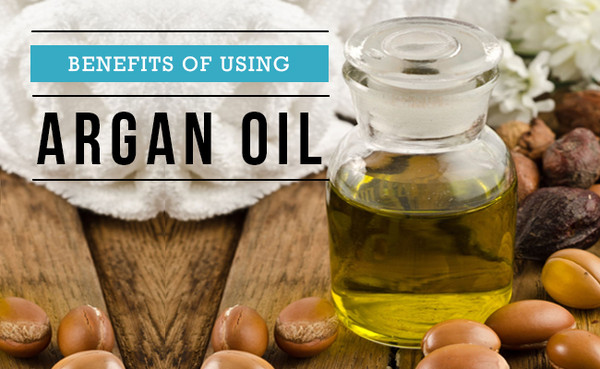 But the good news is that you do not have to buy high end luxury products to reap the benefits of Argan oil,just purchase 100%Argan oil and mix it all your beauty and hair products to get the same results.I know 100% Argan oil is expensive but a very small amount is needed,just a drop or two to keep your face and hair hydrated throughout the day.Argan oil,as it is rich in fatty acids,makes it an intense moisturizer that will leave your skin softer and hydrated.

10 WAYS TO — USE ARGAN OIL IN YOUR DAILY LIFE FOR BETTER SKIN AND HAIR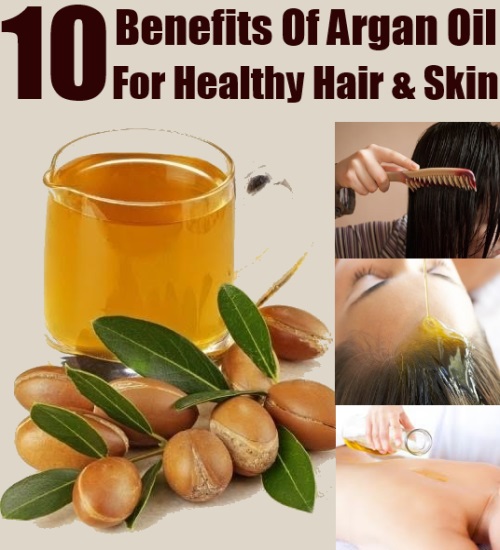 1. AS A SKIN MOISTURIZER FOR HEALTHY AND GLOWING SKIN:Argan Oil is most commonly used as a skin moisturizer to hydrate and soften skin.At night after cleansing and toning your face,pour a drop of Argan oil into your palm,rub it between your palm and apply in circular motions to your face and neck.Argan oil absorbs quickly and does not leave any oily residue.It is safe to be used on the under eye area,the Vitamin E and Vitamin A help to reduce fine lines and wrinkles.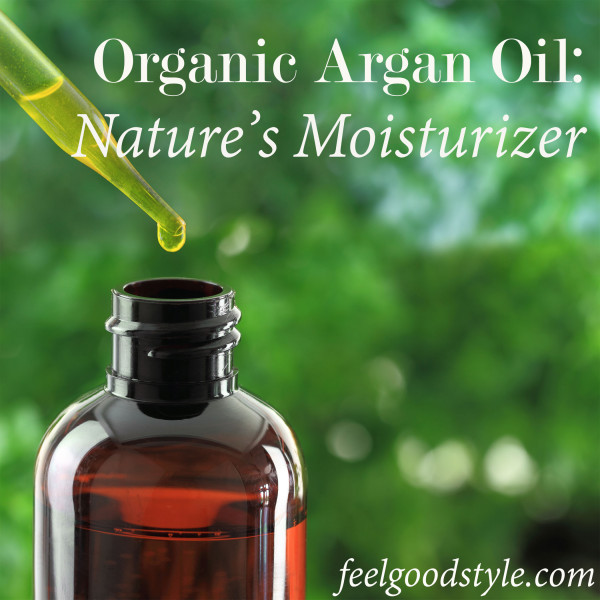 2.AS A TONER FOR HYDRATED SKIN:Just add 8-10 drops of Argan oil to your favourite toner or simply make your own organic toner with Argan oil benefits.Boil 2 cups of water,add 2 green tea bags to it,let it cool,now add 4-5drops of lavender essential oil or any essential oil of your choice and at last add 7-8 drops of pure Argan oil to it.Apply this toner to cleansed face at night with a cotton swab and let the magic begin.
3.AS A SKIN EXFOLIATOR/SCRUB FOR A GLOWING COMPLEXION:I like to use mostly homemade and organic stuff when it comes to skincare.I make my own toners to night serum to scrubs and so on.I mix 2tbsp of brown sugar with a tsp of lemon juice and 3-4 drops of Argan oil,rub it between my fingers and then apply the scrub to my face and neck area in circular motions.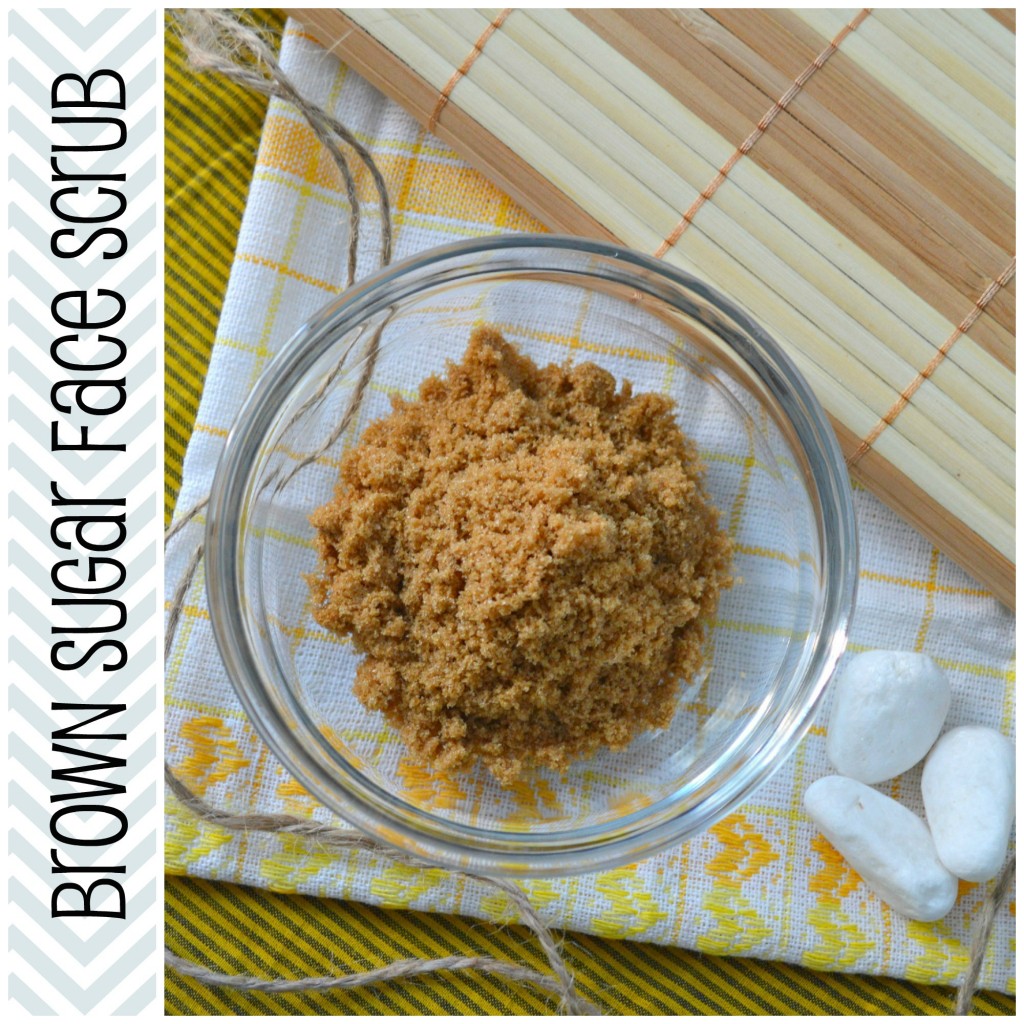 Do this for 2-minutes and wash off with cool water.This scrub makes my skin super super soft and removes all the dead skin and the Argan oil reduces the appearance of fine lines and wrinkles,while giving you a glowing complexion.With the aid of brown sugar,the Argan oil's nutrients are more readily absorbed into the skin.
4.TREATS ACNE:Argan oil has proven to reduce sebum levels in individuals with oily skin.Where many oils accelerate skin conditions such as acne,Argan oil actually soothes infected skin and promotes healing.Argan oil's high linoleic acid levels help to reduce inflammation caused by acne while helping heal damaged skin cells.Just take 2drops of Argan oil and dab it on your acne with your finger tips.If applied daily,it can help fight stubborn acne while reducing the inflammation and scaring.

4.AS A STRETCH MARK REMOVER:Argan oil works wonders on stretch marks.Argan oil increases the elasticity of skin due to its Vitamin e content.Just rub 2-3drops of Argan oil in your palm and apply it to the affected area like stomach,thighs etc.The Vitamin A and E help to rejuvenate the skin,making the appearance of stretch marks lighter.
5.AS A HAIR LEAVE IN CONDITIONER:Argan oil,as it is non-greasy makes it an idle leave in conditioner for your hair.Apply 2-3 drops of Argan oil to your damp hair and leave it and let it work as a leave in conditioner.Argan oil is specially nourishing for your hair if your hair is dry and damaged due to the use of excessive heat on your hair or due to hair colouring or rebonding.Argan oils helps to tame frizz and fly-aways,makes your hair easier to style,promoting body and healthy shine.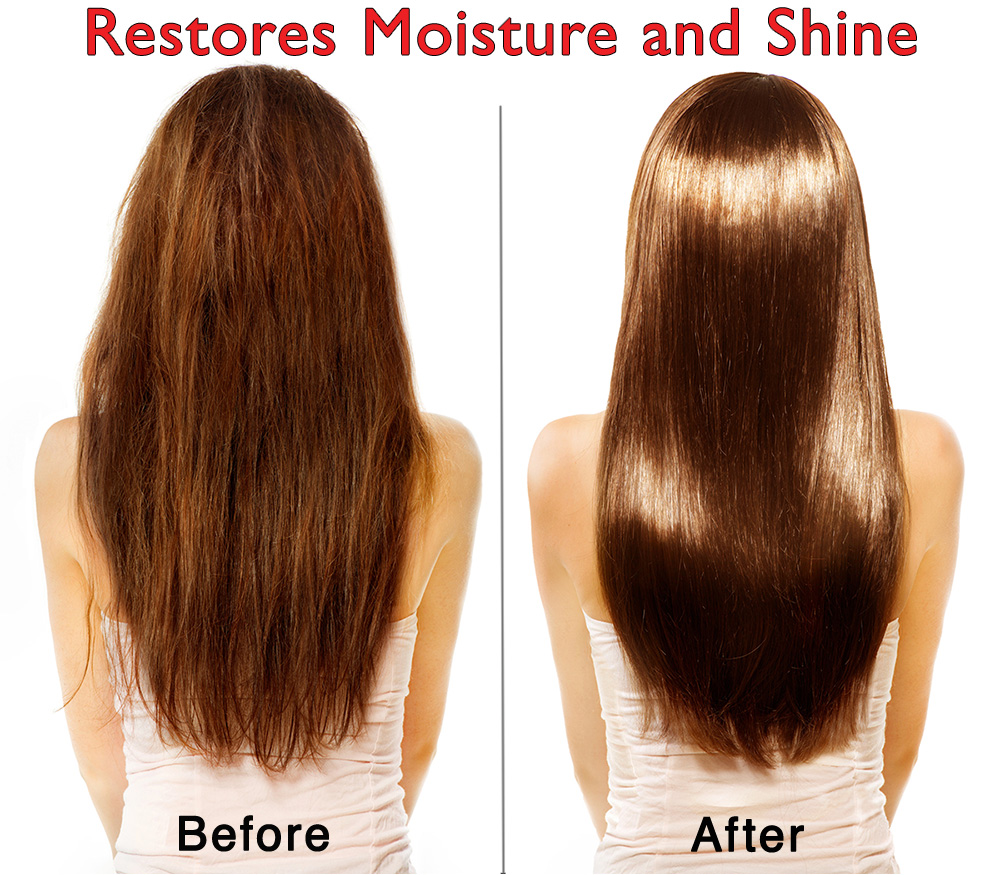 6.AS A LIP CONDITIONER:Especially in cold weather,lips can become dry and become sore,chapped and eventually get cracked.It makes a wonderful lip conditoner,just apply a drop of Argan oil to your lips and get rid of those chapped and dry lips.It not only cures cracked lips,it also keeps your lips soft,smooth and conditioned giving it that pink hue.
7.FOR WEAK AND BRITTLE NAILS AND CUTICLES:Shiny,pink nails are indicators of good health,to make them healthy and nourished you can take the help of Argan oil.Argan oil can be used to strengthen weak and brittle nails.Mix 4-5drops of Argan oil to 1/2 a tsp of lemon juice,massage this concoction to your nails and cuticles to reduce nail breakage and soften dry cuticles.Do it at night and leave it on your nails for all night.The oil will help to condition your nails and will keep your cuticles moisturized.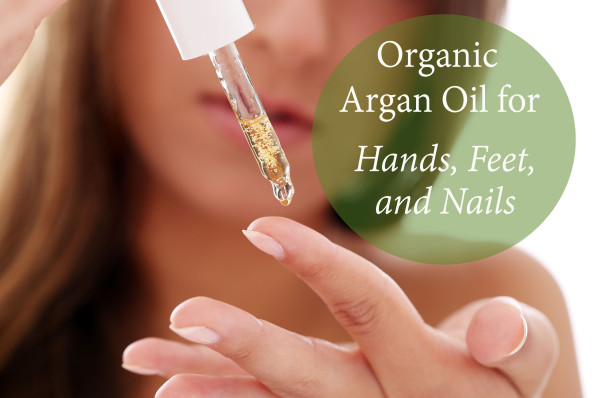 8.FOR CRACKED HEELS:If you suffer from dry and cracked heels,rub 2-3drops of pure Argan oil to the problem areas at night.Then cover your feet with socks,let the oils soak in all night and heal the cracked heel.Argan oil softening properties are ideal for dry and cracked heels.
9.NATURAL REMEDY FOR VARIOUS SKIN DISORDERS:The anti-inflammatory properties along with the healing and soothing properties make Argan oil as a most effective natural cure for numerous inflammatory skin conditions such as chicken pox,eczema.It is also effective to treat razor bumps,burns and skin rashes.Just dab 2-3drops of Argan oil on the affected area and see the magic happen.
10.GIVE YOUR TRESSES A HEALTHY SHINE:Argan oil is highly beneficial when used on hair as a overnight deep conditioning treatment.Warm 7-8 drops of Argan oil in betwen your fingers and massage it onto your scalp and leave it overnight.Make a bun and wrap a shower cap on your head to help the oil penetrate and give maximum results.

In the morning,wash your hair as you would normally do.Can be done once in a week.Argan oil is packed with various vitamins and antioxidants that strengthen and smoothen the hair returning its natural shine and softness.
HOW TO DIFFERENTIATE BETWEEN PURE ARGAN OIL AND MOROCCAN OIL
A very easy way to identify 100%pure Argan oil is to read the ingredient list on the bottle.If the label does not mention 100%Argan oil,then it is not pure Argan oil.You can also identify pure Argan oil by its dark glass container.Pure Argan oil always comes in a dark bottle because if exposed to sun or light,its properties easily break down and the quality of oil deteriorates and hampers its properties.All the other ones that do not mention 100%Argan oils are Moroccan oils.

PRICE OF ARGAN OIL:Minimum it can be Rs.400 FOR 100ML.
Argan Oil/Moroccan Oil has numerous benefits,I could only cover a few of them.I hope my post has covered all the important points.I wanted to include a lot of other points in this article but it would become super lengthy so will try to do one more post on Argan Oil to cover the left out points.Post in your comments.