Quick-Fix Make Up Essentials For A Busy Day At The Camp
7 Make-Up Essentials To Travel With On Your Next Camping Trip
Do you remember going on camping trips when you were a child? It must have been so much fun staying outdoors and in the midst of nature. The greatest thing about these trips is the fact that you got to adjust and sleep in a make-shift tent.You could play games all night long and leave on a nature trail at dawn.
The memories of having attempted tent camping with my parents remain fresh to this day. Now since you are an adult, are you all set to go on a camping trip again?However, have you decided on make-up essentials that you would be taking along with you.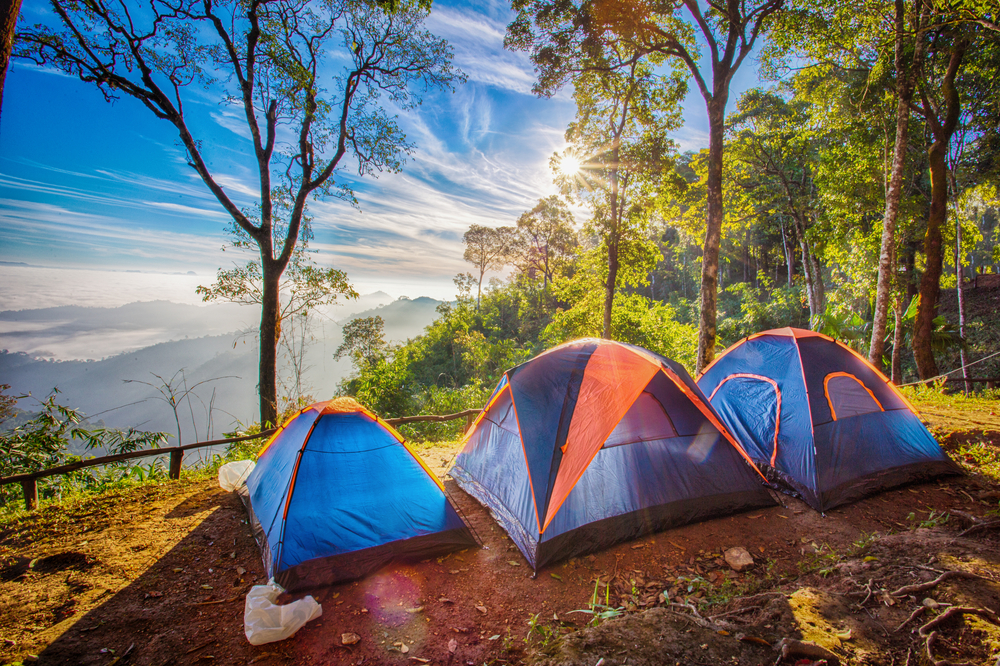 I am sure you might not have given so much thought to this in the process of trying to micro-manage a few other concerns. Oh yes, concerns do vary with age.Who else would have thought the child that rolled on the floor without being concerned of the dust would one day care for her skin?
Since I encountered the cons of going on camping trips without make-up, I wouldn't want that for you. Let me assist you in putting together a list of products that you must take along, to ensure that your physical appearance and skin health are taken care of.
Make-Up Tricks For Trips
According to me, the perfect list of make-up essentials to have by your side at camping trips include oil, dry shampoo sachets, BB cream, lip balm, a compact mirror,deodorant, and makeup removal wipes (1).
I will list these products individually, to make you aware of their benefits.
1. Oil, the age-old remedy
On a camping trip involves fun activities such as setting up tents as well as quick lunches, a brief stay at a place and being on-the-move. I went on a similar trip once and instantly regretted not taking a small bottle of essential oils.
My preferred form of nutrition is applying oil to the body by adding three drops of coconut oil to the bathing water.
This non-edible use of the oil makes sure that the accumulated dust on your body is removed and a natural moisturizing effect prevails for the rest of the day (2).
Also, it can stop the addition of dryness to your skin when on camping trips.
2. Shampoo sachets for smooth hair? Order one for me, please
Since the camping gear is going to take up ample space and add weight to the bags,you must ensure that all the additional things are light-weight. Dry shampoo sachets are an absolute relief in comparison to large full-size shampoo bottles.
They work well in circumstances where there is a shortage of water to bathe, let alone to have an extensive hair wash.
I prefer to wash my hair daily, so it worked perfectly well for me. I couldn't bear the thought of sticky hair throughout the day and the excess heat that I would have to endure. In case you are like me, I suggest you keep a few sachets ready.
3. Mirror mirror on the wall? (In your hands, actually)
Imagine being able to check up on your makeup without pulling out a long mirror. Yes,compact mirrors bring you the luxury of quick touch-ups to your make-up.
Not having a mirror handy will leave you at the mercy of others to tell you whether your makeup seems fine. There are chances that they may get annoyed with you.However, you need not bother anyone when you have your compact mirror.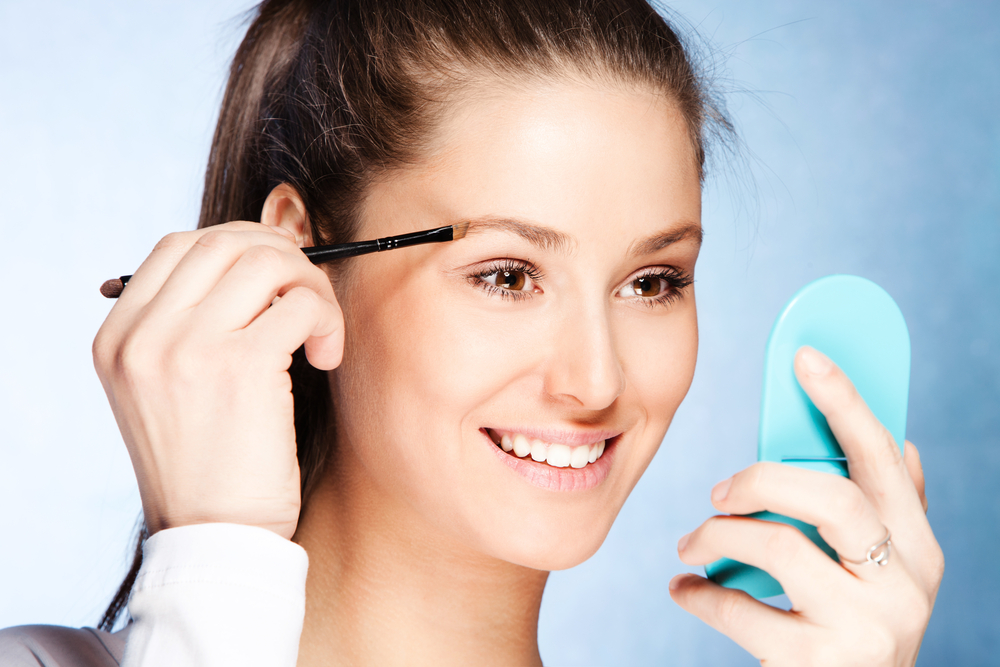 They are light-weight and draw your focus to minimal parts of your face too which you would apply make-up.
4. For the love of BB Cream
BB cream is an abbreviation for Beauty Balmor Blemish-balm cream. You may wonder that when there are so many good creams out there, why must you use a BB cream?
You must use it if you do not want to take a bag full of primers, concealer,moisturizer, foundation, and sunscreen like I did. Putting on these products was time-consuming, not to mention the weight of having to carry them around.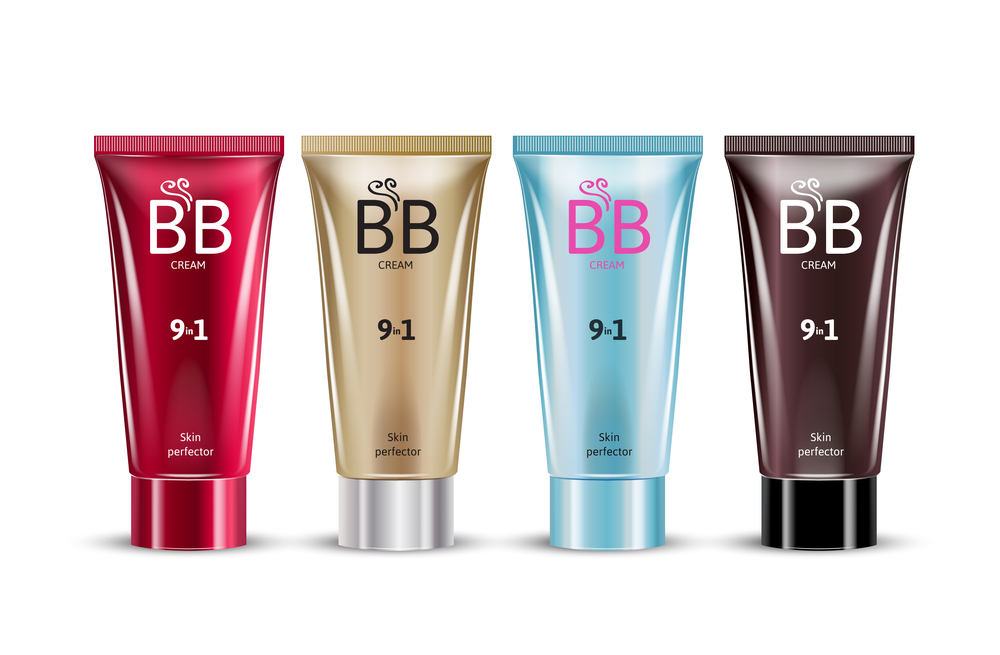 The BB cream gives the combined results of these products through its availability in the form of a tube. It protects the skin against exposure to dirt, dust, and other elements (3).
The cream is a quick-fix to all our concerns as it assists us in moving around with confidence.
In case you haven't purchased a BB cream yet, you can resort to the use of sunscreen.
The benefits of sunscreen are manifold, regarding it saving your delicate skin from exposure to UV rays. With the ever-decreasing thickness of the ozone layer,authorities in the field of science have suggested that people use sunscreens to protect themselves from skin cancer.
However,having skin cancer is the worst-case scenario. Let us look at the initial concerns that may draw our attention to effective skin protection.
Prolonged exposure to sun's rays can damage skin cells and blood vessels (4).
Also,it can make your skin look dry and discolored and will eventually lead to irreparable skin damage.
Since you wouldn't want to deal with such a situation, using sunscreen while stepping out is deemed necessary.
5. Lip Balm- why do I need one?
A lip balm is an essential product to be used in case you care for your lips.Since the skin on the lip is highly sensitive than the rest of the areas of the face, it is the first one to show signs of dehydration. Dehydrated lips can get chapped easily, and irritate you.
You wouldn't want your mood to be spoiled by forgetting to carry a lip balm. A lip balm can be used just before applying lipstick.
How does it benefit you? It makes sure that the lip is moisturized and taken care of before the ingredients on the lipstick start showing unanticipated effects upon your lips (4).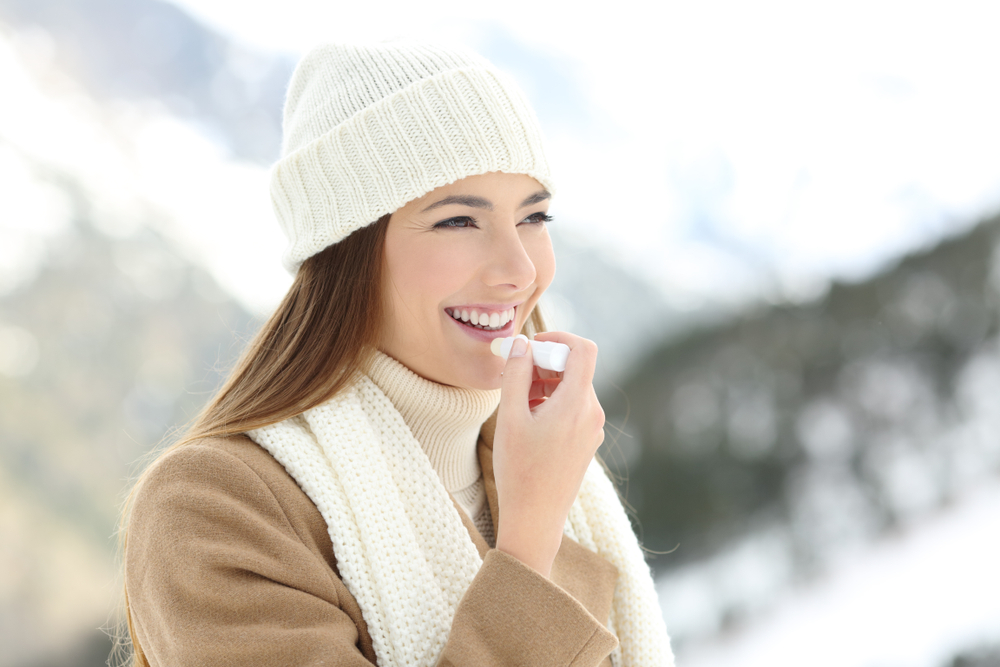 You can even choose to avoid lipstick when you have a tinted lip balm, as it gives additional coloring to your lips.
6. Who wants fun inducing deodorants? Don't we all.
Anti perspirant deodorants are a vital resource when on tent camping tripssince they can effectively combat body odors.
It does so by adding glycerol to the very depths of human skin and working internally to maintain skin hydration (5).
What more can you ask for, than the fact that your skin pores are free of clogs and oil? The application of deodorants can put you at ease, even when you are outdoors.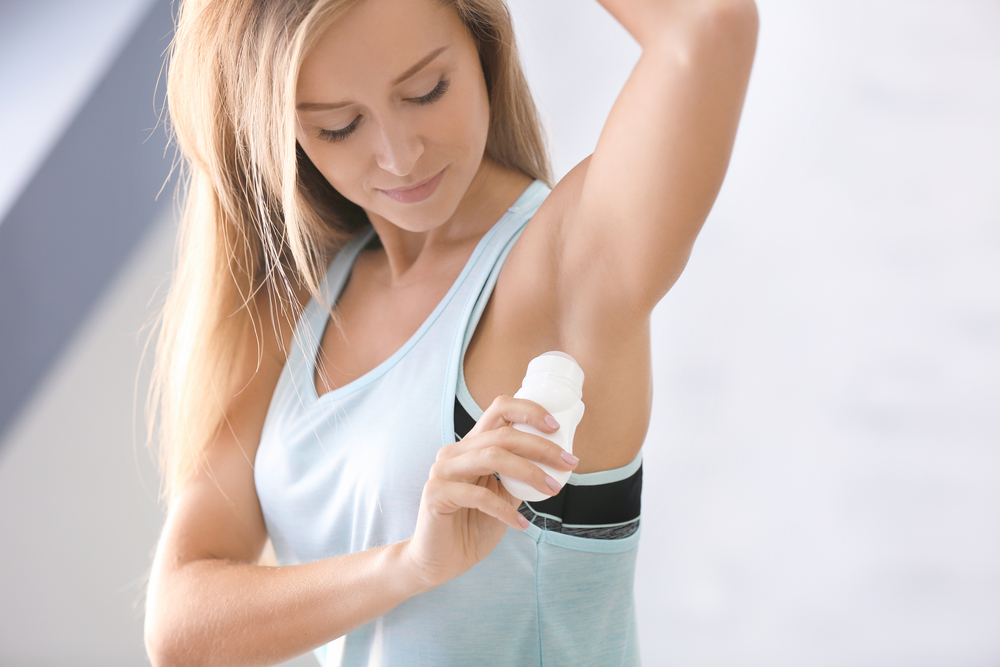 7. Make-up removal a problem? Use wipes!
I have felt the presence of facial residue after returning from long trips and have often wondered at a possible solution to make sure that I do not have to deal with these again.
After long self-imposed research, I finally found what I was looking for. The daily use of make-up removal wipes can help remove all the traces of makeup that you put on during the day.
In case you are in the beauty industry, and people judge you by your beauty routine, you can put the wipes to good use and get a fresh look to your facial skin.
Since the first thing we notice about a person is their face, a fresh face seems comforting and can make you look ready for your employer to take up tasks for the day. A dull face would most certainly ruin your prospects in case you are attending an interview or visiting close family members after a trip.
At last!
Getting travel-ready has never seemed so easy before. Keep your makeup essentials with you wherever you go and reap the benefits of effective skin care. Happy Camping!
BIO
—–
Name: Melanie Campbell
Email: melanie@ardentfootsteps.com
Homepage: ArdentFootsteps.com
Twitter: https://twitter.com/malaniecampbell
Google Plus: https://plus.google.com/u/0/110309022399866558936
Facebook: https://www.facebook.com/ardentfootsteps/
Pinterest: https://www.pinterest.com/mcampbell1248/
Instagram: https://www.instagram.com/ardentfootsteps/
Melanie Campbell, the outdoor and camping enthusiast behind Ardent Footsteps, has been enjoying this wonderful world since 2010. She shares expert advice when it comes to camping and trekking. With the main focus on making the most out of camping and outdoor adventures, Melanie will make you want to go out today!
—–