5 Times You Should Rent Clothes Instead Of Buy
Hello Everyone,
"You are what you wear," goes the famous saying. So, what does it say about you when you choose to rent your clothes? For the average person, renting clothes is reserved for times when they know that they're only going to wear that clothing item once. For instance, there's teenage prom tuxes and dresses. That's about it, for the most part.
People don't usually choose to rent clothes that they'll be wearing on a daily basis, simply because they're not willing to spend money on something that they won't own at the end of the day.
However, there's a new movement stirring in the world of retail that allows people to wear items without permanently owning them, with companies like The Volte stepping up and providing such services for people.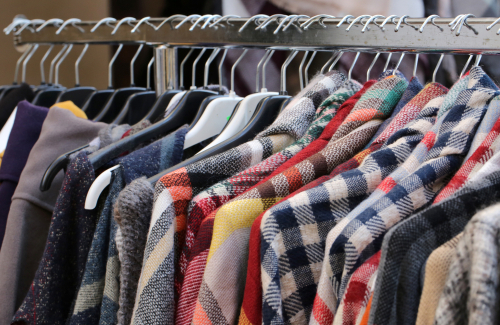 You may want to consider renting clothes when you want to:
         

1. Wear Something for a Special Occasion
 As mentioned, this is the most common reason why people rent clothes. Whether it's a wedding, a photo shoot, or any other special event, there will be times when you'll need a specific type of clothing just for a certain kind of occasion. After all, don't really have to make, say, a samurai costume a staple in your wardrobe.
Other than that, renting clothes will also save you the trouble of needing to find a one-of-a-kind statement piece, wear it once, and then store it in a place where it's only going to be forgotten.
           

 2. Add More Variety to your Wardrobe
 Have you ever taken a look at your closet and wondered if it ever got bored of housing the same clothing items and wearing it over and over again for years on end? If your answer is yes, then that is a pretty clear sign that you need to shake things up.
Renting clothes is an excellent way to add more variety to your wardrobe. This is good news for you, especially if you are one of those people who enjoy – and even need – to keep up with trends while keeping the savings account secure. Since you won't have to purchase clothes at full price and own them permanently, you have all the freedom in the world to add new things to your repertoire. Eventually, you also have the choice to get rid of those pieces once you find that they aren't the right fit for you – both literally and figuratively.
         

   3. Look Good Without Sacrificing your Savings
 If you've always nipped your expensive tastes in the bud because your financial capacity can't keep up with them, then renting clothes may just be the perfect solution for you. Since you won't be owning a clothing item completely, renting lowers the prices of designer pieces from never to possible. You'd never have to wonder what it's like to wear that jaw-dropping Valentino dress again because, well, you actually can.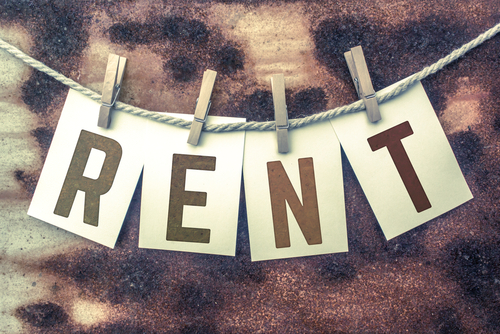 4. Be Conscious of the Environment
Each country produces tons of textile waste every year. For this reason, renting clothes instead of regularly buying new ones can actually be beneficial for the environment. Who knew you could simultaneously look good and look out for the welfare of the Earth?
           

5. Experiment with your Style
Companies that give you the opportunity to rent everyday clothing see to it that there's something for every kind of taste, preference, and body type. Once again, because you don't have to commit to the clothes that you're just renting, you will have the perfect opportunity to try out new styles and jump on new trends, like that plaid-printed leather jacket you have always been curious about.
This, however, begs the question, "What do I do if I rent something that I'd like to keep?" If this possibility worries you, then you'd be glad to know that some clothing rental and trade companies will give you the option to own once-rented items at discounted prices. So don't be afraid to fall in love with a clothing item even if you just rented it initially.
 Renting clothes was once an informal concept that could only be done between brothers, sisters, or close friends. But now, relatively new clothing companies are challenging traditional retail norms and behaviors by making temporary ownership available to their customers.
At the moment, it's too soon to tell whether renting clothes will be a universal norm. But the fact that it allows people to experiment with their style at an affordable price – not to mention help the environment – can already mean that it has started off on the right foot.