4000 Year Old Secret Ayurveda Remedy to Stop Hair Fall Instantly with just 1 Ingredient
Hello Guys,
How is everyone doing? I am enjoying myself these days as I have shifted to a holistic skin care and hair care routine. I am happy to knock out so many harmful chemicals from my life, I am trying Diy Skin care and Hair care products and my skin and hair is just loving this treat. I have been reading a lot of posts on Ayurveda that are available on the net. Really want to read some informative books on Ayurveda, haven't been able to find  any Ayurveda books in my town but would try and find some books in Delhi. Ayurveda is a system of medicine with its historical roots in Indian Subcontinent. If anyone of you is aware of any good books on Ayurveda please do comment down below as I would love to delve into this holistic mode of medicine.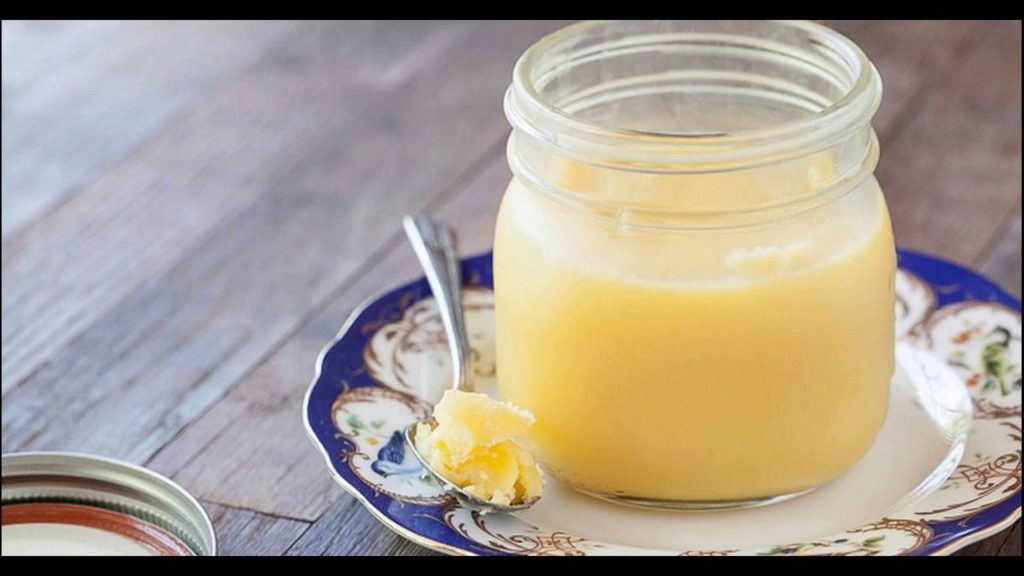 Ayurveda is a very extensive form, it is impossible for someone to learn this exquisite form of medicine in a few weeks or months. I just stick to some easy homemade recipes for hair care and skin care and they are so effective. Hair Masks and hair rinses are so effective and today I will be sharing with you all a secret Ayurvedic remedy to stop hair fall instantly  with just 1 ingredient. Ayurveda considers ghee or clarified butter to have seven grades hidden within it. In fact ghee is one of the major ingredient in some homemade ayurvedic medicines. Ghee or clarified butter is used in most parts of India for cooking food. It is prepared by boiling butter and thereafter removing the residue from it. The leftover part is called ghee. Ghee is an amazing remedy to treat a lot of skin and hair related problems. Desi ghee as it is called in India, desi ghee benefits are very well known in Ayurveda. Desi Ghee can stimulate hair growth and also help in curing baldness if used regularly.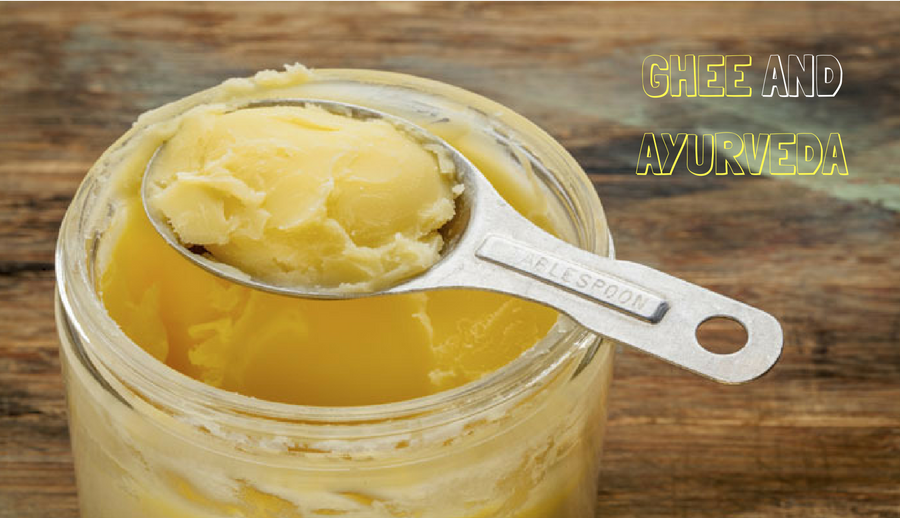 When I was around 2 years old I started having some bald patches on my scalp. My mom visited a doctor but none of the medicines helped and my bald patches started increasing. As nothing was helping someone told my mom to get my head shaved off at regular intervals to increase hair growth. My mom got my hair shaved and started massaging my scalp with pure ghee made from pure cow's milk. Just as my hair grew about at inch she got my hair shaved again and again and the massage with pure ghee continued. After 3 months of getting my hair shaved off and with the regular massages my bald patches started reducing and within 6 months I got rid of all the bald patches and the new hair that grew was much more thicker and healthy. I also had a problem of red watery eyes as a kid and regular massage with pure desi ghee solved that problem too. I highly highly advocate the use of desi ghee for head massages and you will see how good ghee is for your hair.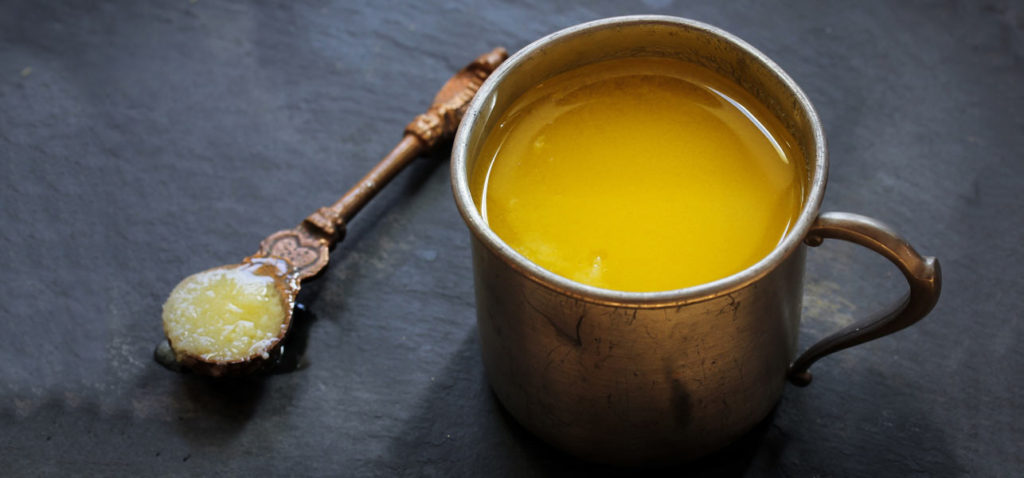 How to Use Ghee for Hair?
Melt 2-3 Tbsp of ghee in a microwave safe bowl, let it cool a bit and apply it to your scalp with help of a cotton ball.
Massage it for 4-5 minutes on your scalp.
You can leave it on your scalp for somewhere between 2 hours to overnight.
Wash off with any mild shampoo.
While using ghee you should be sure of its purity. I advice you to use ghee made out of pure cow's milk. Cow Milk is the best for hair related problems. I have read somewhere that Eutopian people also use cow's milk ghee for shiny and beautiful hair. Desi ghee benefits is one of the age old remedy that I can vouch for. The power of ghee has been underestimated with times and with the presence of so many products available in the market but trust me sometimes something as simple as ghee is the best cure for all your hair related problems.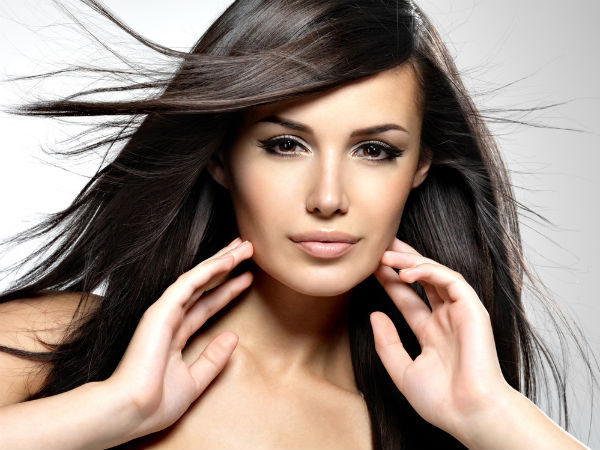 I have read that according to Ayurvedic principles ghee promotes hair growth and helps you to solve the problem of hair fall and gets rid of bald patches on the scalp. My experiences with ghee have been great. I have been using it since I was 2 years old on and off and it has never disappointed me. Whenever I am going through a phase of hair fall when nothing helps I turn to my real savior that is Ghee and it never fails to impress me. It always works for me and it is a great home remedy for long, beautiful and lustrous locks.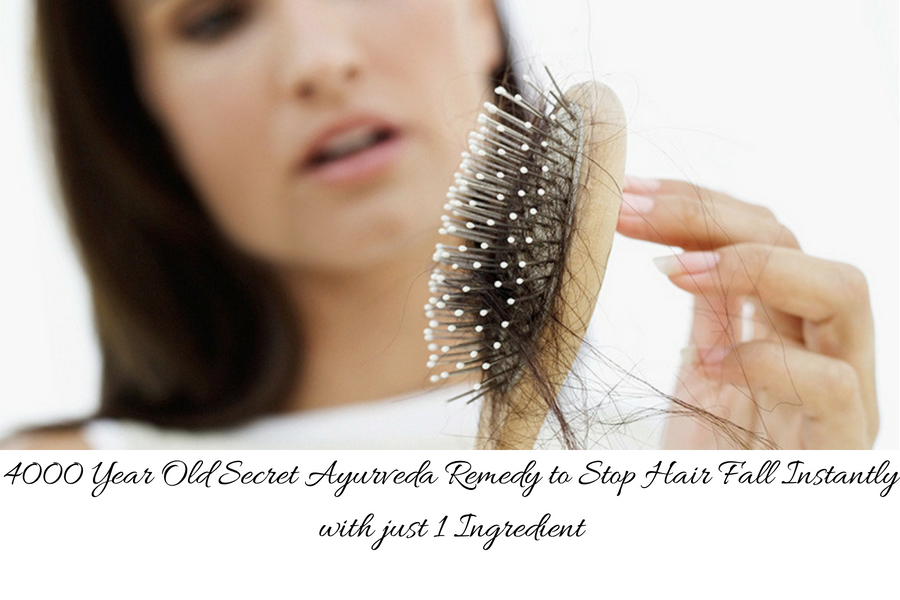 Ghee is full of the fat soluble Vitamins A, D, E and K. Vitamin A and E have been shown to act as power antioxidants. Vitamin A and D are critical in boosting up the immune system. Ghee acts as a great remedy for falling hair. Try and use it and see for yourself how amazing is ghee for your hair. It will cure all, means all your hair care problems in a jiify. It is an old 4000 year old  ayurvedic tried and tested remedy that works as a great hair conditioner and it makes the hair so soft and shiny. I have loved the results of ghee on my hair and I advice all of you to try it out and see the results yourself. You will be pretty amazed to see how beneficial and good it is for your hair.