3 Essential Oils For Healthy Scalp And Hair
Hello Everyone,
Essential oils are best known for their aromatherapeutic qualities. But actually, they are much more than just another regular air freshener. Essential oils can also be used as an effective cleaning ingredient against bacteria, and it can even be ingested for medical purposes.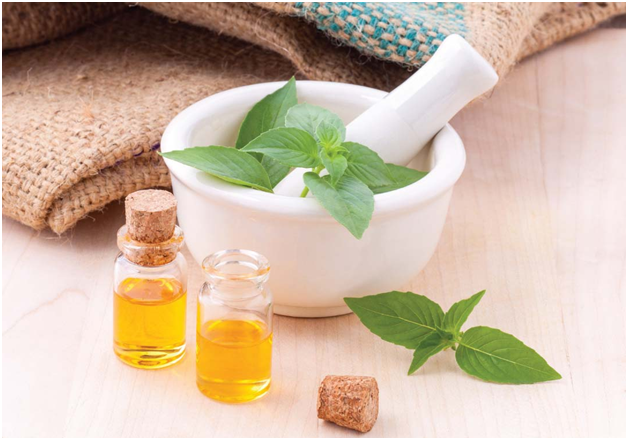 You may have already heard about these great advantages from using essential oils, but did you know that they can also stimulate healthy scalp and hair? In comparison to chemically made hair products, essential oils are healthier since they are derived from natural sources.
In fact, it is scientifically proven that chemically produced shampoo and other products can strip off natural oils from your hair and scalp. This can potentially lead to other hair related problems such as dandruff, split ends and damaged roots.
3 Essential Oils To Try For Healthy Scalp And Hair
What better way than to replenish your hair's health than by using natural essential oils that smell really good, and are actually healthy for your hair? Below is a list of effective and easy to use essential oils which you may want to try out for your scalp:
Lavender And Rosemary Oil
Lavender isn't just a great smelling oil that will calm you down and put you to sleep; it is also used to improve your scalp's skin condition. On the other hand, rosemary is proven to cure an itchy and flaky scalp. So with that said, this mix is best for individuals suffering from dandruff.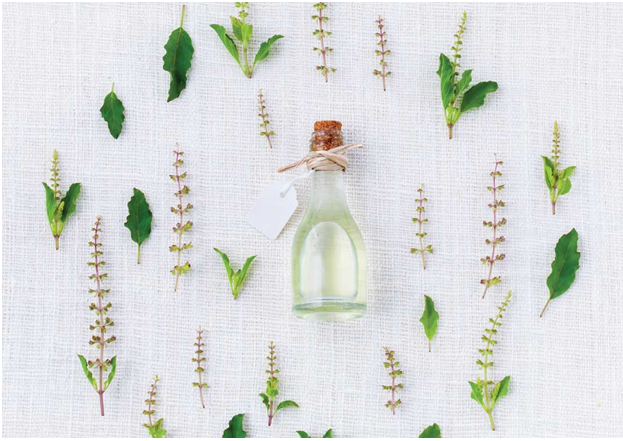 There are plenty of reasons behind a painful and itchy scalp ,but no matter what the reason is, an unhealthy scalp will not promote the growth of healthy looking hair. For this reason, a mix of lavender and rosemary oil may just be the best option for an overall healthy scalp.
How To Prepare:
Mix 3 tablespoons of unscented oil together with 5 drops of lavender oil, and another 5 drops of rosemary oil. Massage onto hair daily for better results. It is also recommended to avoid using shampoo just after this treatment.
Sandalwood With Lavender And Rosewood Oil
Deep conditioning your hair regularly is a great habit to keep strands of your hair smooth and strong. With this simple sandalwood, lavender and rosewood oil mix, there is no longer a need for an expensive deep conditioning hair product in order to get the same benefits.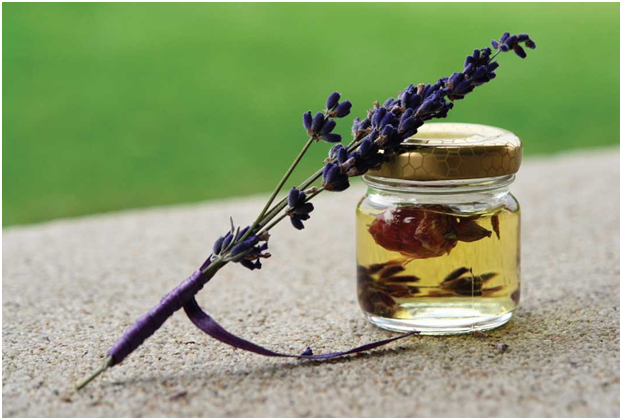 For a lot of people, rosewood oil gives off a dark and romantic scent. This is the reason why it is popularly used as a deodorant for the home. What most people don't know is that it is also capable of stimulating the body and its metabolic functions such as hair growth.
Compared to rosewood oil, sandalwood may not be everyone's favorite scent. However, it helps eliminate tangles and softens hair beautifully. If you're not a fan of sandalwood, don't worry. When it is mixed with lavender and rosewood oil, it turns into a light and subtle scent.
How To Prepare:
In a plastic bag filled with 3 tablespoons of unscented oil, mix 15 drops of rosewood oil, 5 drops of lavender and 5 drops of sandalwood oil. Soak the plastic bag into warm water for a while. Apply mixture onto hair and leave for 20 minutes before rinsing.
Peppermint Oil With Lemon And Lavender
If dry and flaky scalp isn't your problem, you may be having problems with a terribly oily scalp. Oily scalp has a lot to do with the type of hair products you use. Having too much oil on your hair doesn't just look distasteful, it also traps dirt and grime, resulting to acne and infestation.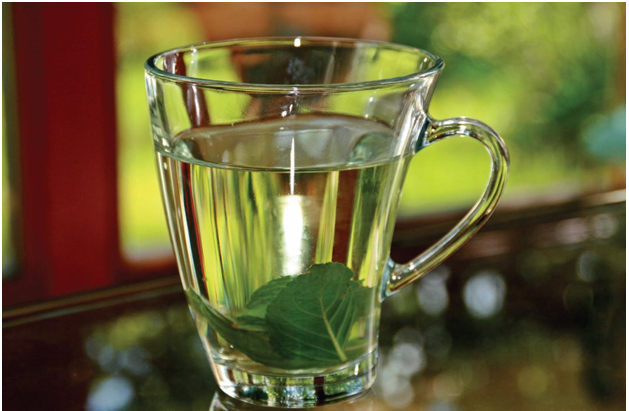 Surprisingly, peppermint oil is one of the easiest fixes to an oily scalp. Not only does it have a soothing cooling effect, it also helps in balancing out your hair's natural oils. Mix together with skin rejuvenating lavender and clarifying lemon for a complete mixture against oily scalp.
How To Prepare:
Mix in 6 drops of peppermint oil, 4 drops of lemon and 2 drops of lavender together and massage into scalp. Leave for 10 minutes before rinsing.
Simple Reminder
Caring for your hair does not end with simply using essential oils. By continuously practicing good hair care habits, and ditching products that damage your hair further, you will be able to see positive changes to your hair even further.