10 Things Every Woman with Big Breasts Should Own
Hello Everyone,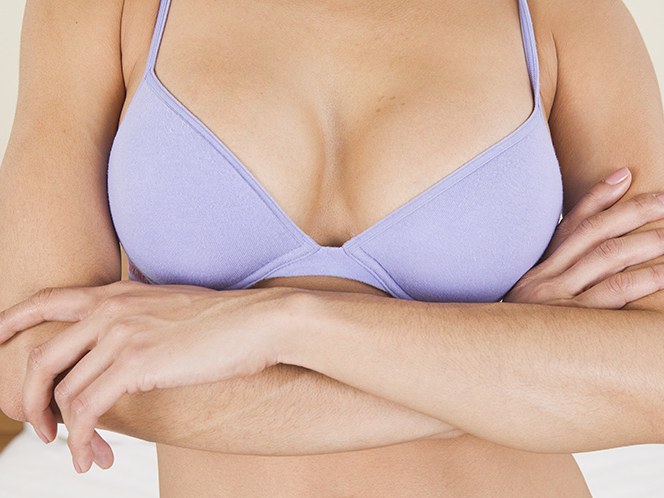 Photo credit: self.com
There are a few things women with big boobs need to do differently. And that includes buying a good bra extender, foam pads, or a breast pillow. If you have big boobs and haven't gotten most of the things on this list already. It's about time that you do. Here are the 10 things every woman with big boobs should own. Don't just skim through, make the ultimate list!
10 Things Every Woman with Big Boobs Should Own
#1 Best Minimizer Bras for Large Breasts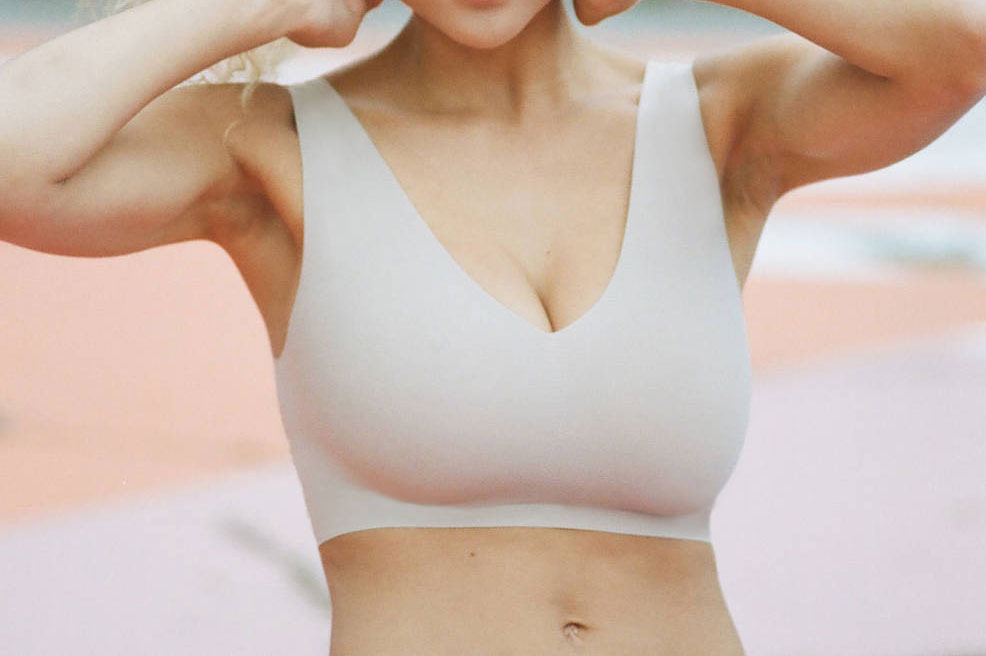 Photo credit: thecut.com
Ladies! There's no shame in wearing a minimizer bra anymore. If you put your mind to it, the best minimizer bras for large breasts are just around the corner. A simple reason for wearing one is so you can wear form-fitting clothes.
A minimizer bra gives your big boobs the perfect shape. It makes your boobs look slightly smaller. So the tight-fitting top or dress sits perfectly on your body. You don't have to feel limited when shopping for clothes anymore. With a minimizer bra, you can fit into everything!
#2 Bra Extender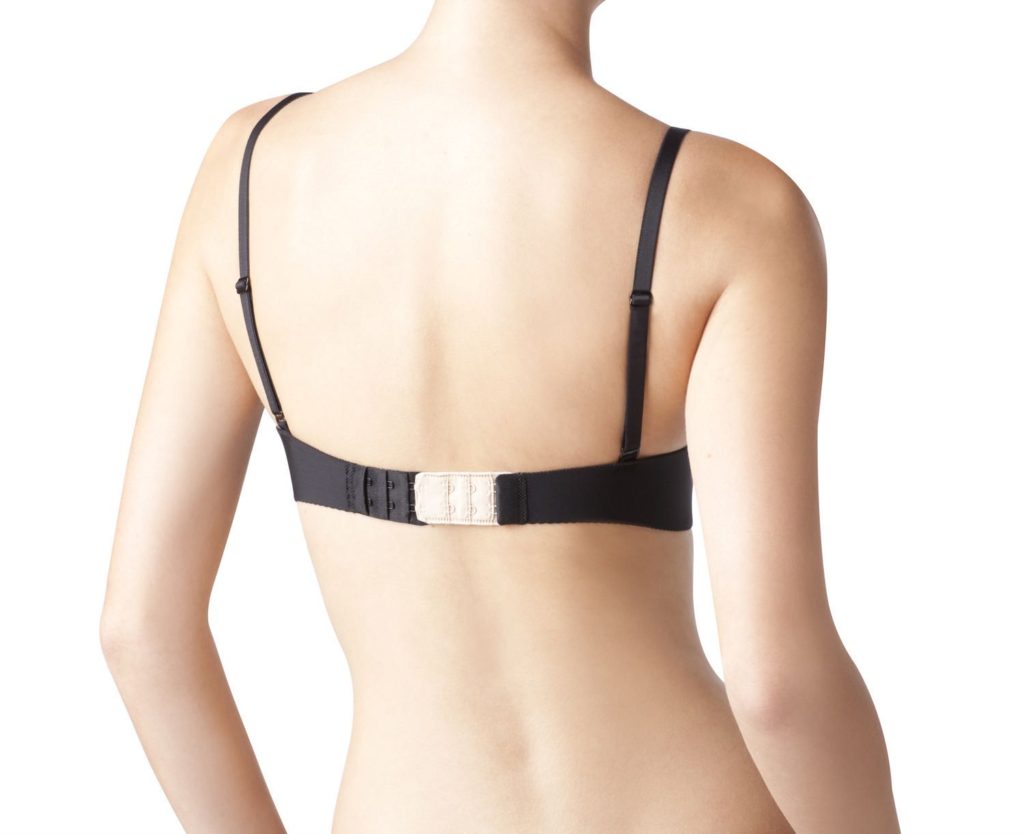 Photo credit: walmart.ca
Sometimes, the little accessories you buy can make a big difference. Out of the 10 things every woman with big boobs should own. A bra extender is a game-changer!
A bra extender gives you extra support where you need it. With a set of hooks and eyes, you get to extend your bra strap a bit more. You never have to worry about finding the right bra size ever again!
#3 Bra Liner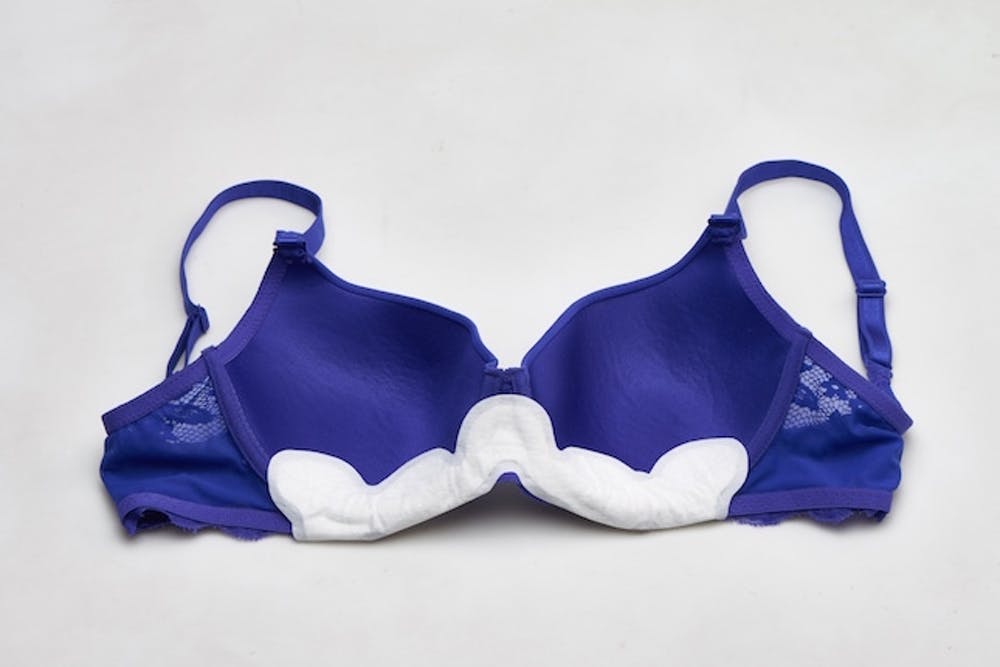 Photo credit: brit.co
Only women with big boobs know the struggle of under-boob sweating. You dread stepping out in the summer because of it. And if you're wearing a light-colored top, the sweat stains are sure not to go unnoticed.
Bra liners are made of durable and breathable cotton. They make sure your breasts stay cool and comfortable. So if you have no more patience for sweaty boobs and an itchy strap. You need a top-quality bra liner right away.
#4 Backless Bra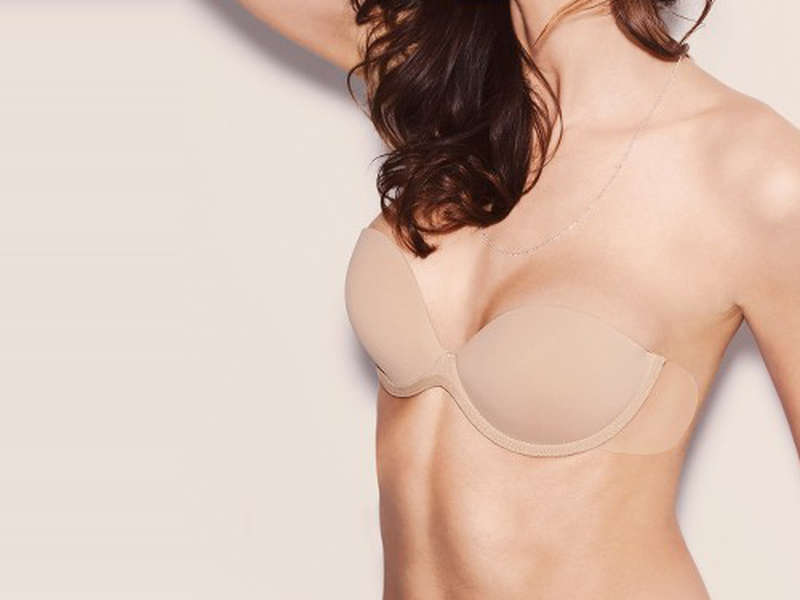 Photo credit: rankandstyle.com
These sticky backless bras are all the rage! And they actually work for women with big boobs.
Do you think twice before wearing a strapless or backless dress? If so, it might be because the first thing that comes to mind is the skin-torturing back, right? How can you wear a backless bra with big boobs? But with an adhesive bra, you most certainly can! They stick to your breasts providing lift and support.
#5 Transparent Bra Straps
While going strap-free is tempting for many women. Having an extra pair of invisible straps is essential. Just in case you want that extra support and lift.
Transparent bra straps are available in most lingerie shops. When you buy a high-quality pair, they last for a long time. Plus, they're transparent, so they go with almost any bra color and style.
#6 No-Bounce Bra Support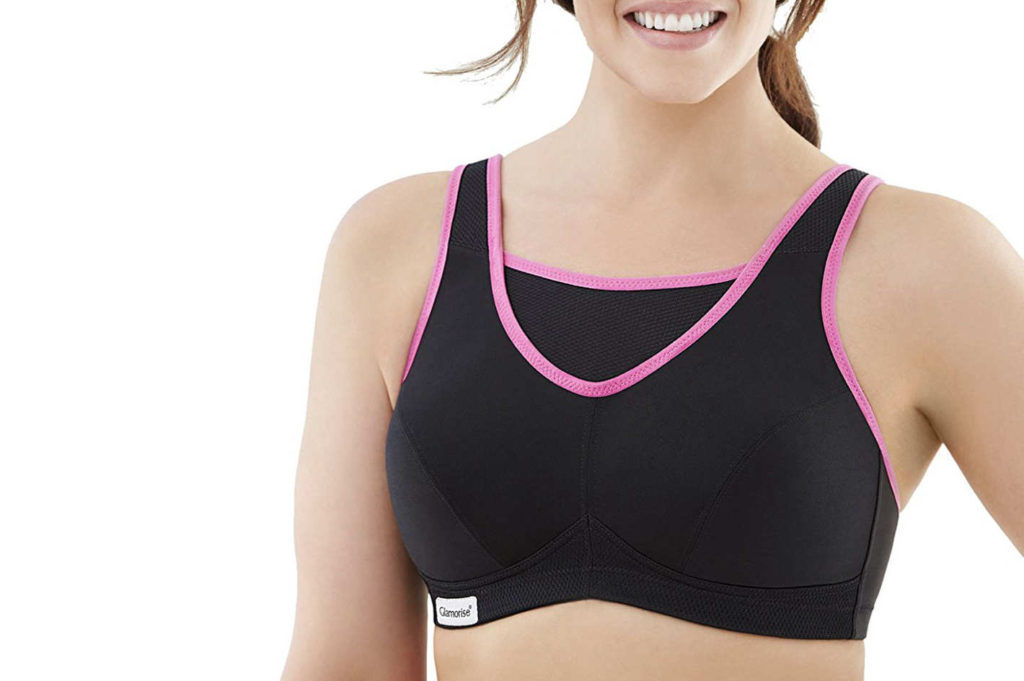 Photo credit: thecut.com
You need a no-bounce bra support. When you want a supportive accessory that does not give you any trouble! More specifically, these are good for runners. You know big boobs can be painful to run with.
To reduce the discomfort and pain you need to eliminate the bouncing. This can be done with the help of a no-bounce bra support. Wear it over your sports bra and you're good to go!
#7 Bra for Sagging Breasts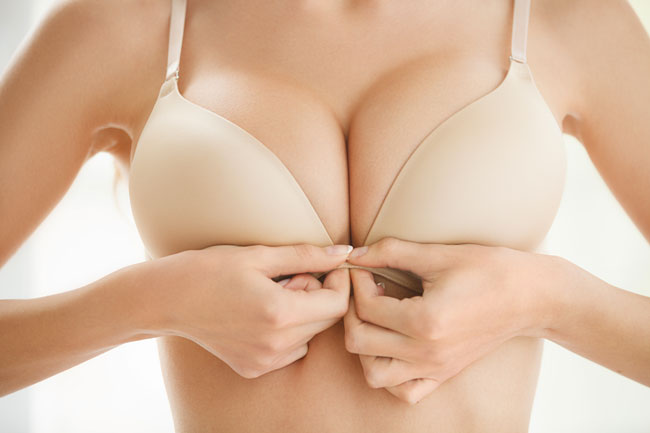 Photo credit: thelingeriejournal.com
Women with big boobs have extra fatty tissue. And surrounding it is the glands and pectoral muscles. It's true that breast sagging is only a natural process for women. But the latest studies suggest that women with big boobs experience sagging faster.
A good way to lift and support your sagging breasts is to wear a bra designed specifically for it. This means buying the best bra for sagging breasts.
#8 Breast Pillow
Why do you need a breast pillow? This is also called a chest wrinkle preventer. Women who use it understand that it's not only about the size.
Large breasts can sag and wrinkle too. You know wrinkly lines that start to form right under your collarbone. They go all the way down to your breasts. Most women with big breasts have such wrinkles.
And a good way to prevent that is to use a breast pillow for side sleeping. A good breast pillow enhances support and reduces skin-to-skin rubbing during sleeping. Plus, they're so comfortable to wear. You won't get enough of it!
#9 Bra Strap Foam Pads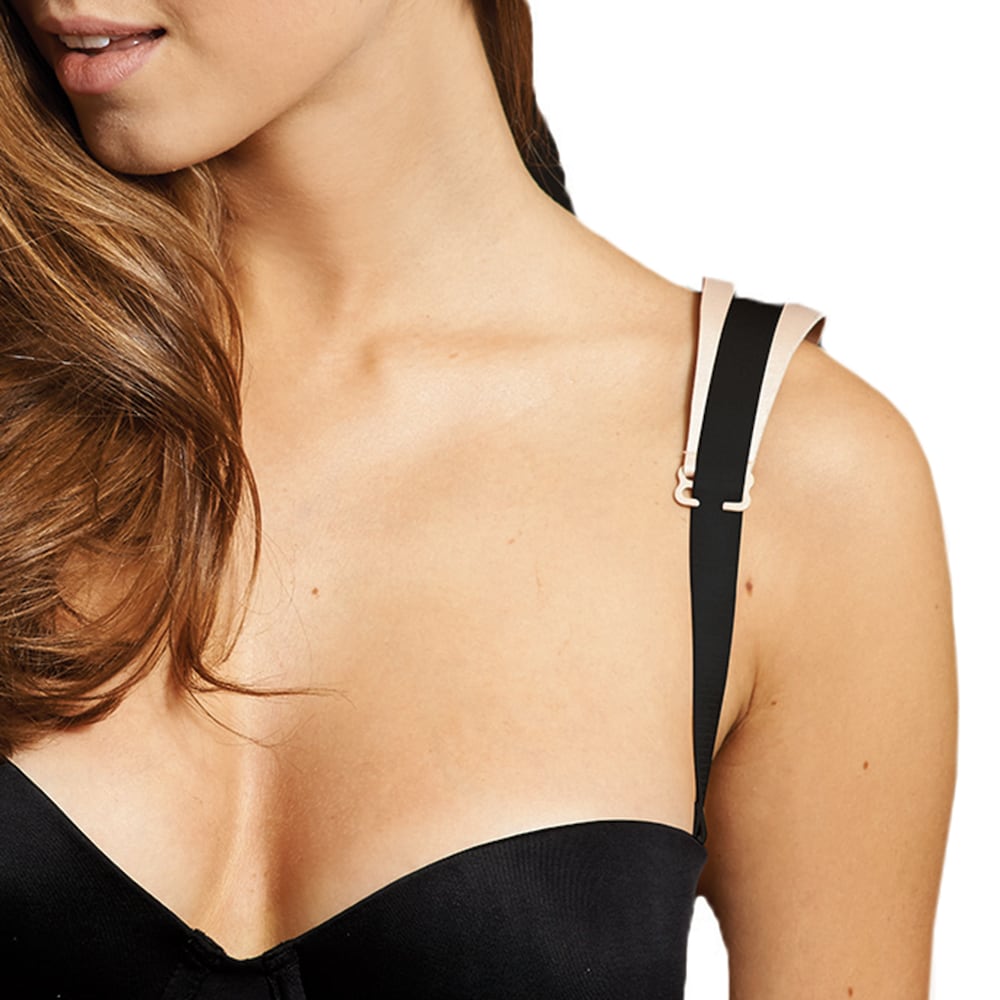 Photo credit: kohls.com
You don't have big boobs if you've never felt its weight. The weight falls right on the shoulders. With the strap digging into your collarbone and leaving a mark after you've removed it.
But not anymore! With a bra strap foam pad, you can cushion your shoulders for the extra weight. So no heat buildup and no itchiness!
#10 Breast Firming Cream
This may sound absurd to many of you. But out of the 10 things every woman with big boobs should own. A top-quality and safe breast firming cream is essential.
A good breast firming cream contains Retin-A. It helps in the regeneration of new skin cells. It boosts collagen production in the skin. And it keeps your breast skin firm by regulating phytoestrogens.
You can apply lotion to moisturize other parts of your body. But your big boobs need something to reduce sagging and fighting wrinkles.
Over to You!
Until you buy all these tempting products, your life will never get easier. There are a few struggles only women with big boobs know.
Sometimes you need to deal with boob sweat or it's hard to find your ideal bra size. You can't wear strapless bras because you're afraid they won't support your breasts. Not to forget, low-cut tops are the enemy.
It's time to change this mindset. The sky is the limit!
About the author:
Jennifer Kessler is a blogger with mommy superpowers. Her posts are so in-depth, engaging, and incredibly useful that it's hard to not become a loyal reader. Kessler creates because she's very enthusiastic about living life to the fullest. And her focus is to encourage you to do the same. No matter how hectic and not-normal you think your life is!
Sources:
https://www.self.com/story/8-awesome-and-surprising-things-every-woman-should-know-about-her-boobs
https://www.elle.com/fashion/advice/a28991/how-to-look-chic-with-big-boobs/
https://www.popxo.com/2015/10/facts-about-breasts-every-woman-should-know-popxo/